Sea Moss Magic Bowl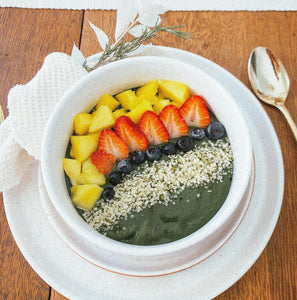 Sea Moss Magic Bowl
 5 min 
 Vanilla Magic, Planet Protein
This smoothie bowl is not like the others... Packed with sea moss and protein, it's all the nutrients you need to stay healthy and energized throughout the holiday season. Top with berries for extra antioxidants!
INGREDIENTS 
Frozen bananas
Kale
Spirulina
Turmeric
Cacao
Cinnamon
Sea moss
Vanilla Magic
DIRECTIONS
In a high-speed blender, combine all ingredients until smooth. Pour into glass. 
Top with fresh fruits and superfoods. Enjoy!
For more recipes, nutrition tips and plant-based lifestyle hacks, check out our Ultimate Plant-Based Starter Kit (it's free!).