14 Vegan Sunscreens to Protect Your Skin This Summer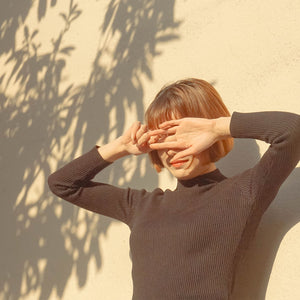 14 Vegan Sunscreens to Protect Your Skin This Summer
Now that summer is here, everyone will be at the pool, at the beach, or at outdoor concerts—all under the sun's harsh rays. This summer, protect our animal friends and
the environment
—along with your skin, of course—with these 14 vegan sunscreens. With so many types of products on the market nowadays, there's one for every skin type.
$7 This budget-friendly lotion is free of synthetic fragrances, parabens, and phthalates. The strong SPF 30 lotion absorbs into the skin quickly.
$11 A blend of marigold and chamomile extracts helps soothe and calm skin while protecting it from sun damage.
$16 Green tea, carrot extract, and vitamin E help soothe skin, while safflower oil hydrates your skin.
$8 Affordable and water-resistant for up to 80 minutes, this cruelty-free sunscreen is gentle enough for the whole family.
$36 This lotion has a light, refreshing citrus scent and is full of antioxidants to protect your skin.
$32 This everyday spray, which you can put on before your makeup in the morning, protects your skin all day long, no matter where the day takes you.
$22 This sunscreen offers environmentally safe, unscented, full-spectrum protection from the sun. Soothing aloe and antioxidants help boost your skin's natural defenses.
$46 This brand's full-spectrum Sun Silk Drops protect your skin from the sun and even from the harsh electronic light of your phone and computer screens.
$16 Complete with probiotics, which are beneficial for the skin, this spray is water-resistant for up to 80 minutes after application.
$10 Get SPF 50 protection in a moisturizing lotion that makes you smell like coconuts and bananas all summer long.
$48 Made from a unique formula that dries to a matte finish, this is perfect for people with naturally oily skin.
$13 This vegan sunscreen comes complete with baobab extract to protect skin, algae extract to repair damage, and kukui seed oil to moisturize skin.
$35 This lotion leaves no white residue—only a radiant, pearlescent shimmer that reflects light to make skin glow.
$45 This face sunscreen is loaded with aloe vera, hyaluronic acid, green tea, and jojoba oil to hydrate skin and keep it looking fresh all day long.