Happy Earth Week!!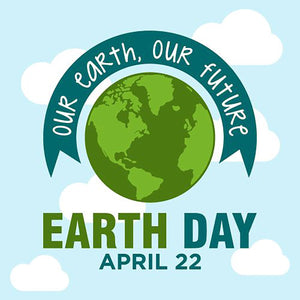 Happy Earth Week!!
How We Celebrate Earth Day, Every Day
by Elyza Reinhart
There's no hiding that we will all be celebrating Earth Week a little bit differently this year. In past years, we all most likely conducted beach clean-ups, second-hand shopped, or supported a line of local businesses
—but this year, we'll have to find new ways to activise. Here at Planet Protein, we have a variety of policies in place to ensure that we are celebrating Earth Day every day! From our packaging to our ingredients, we have done extensive research in order to narrow it down to the best way to maintain a low carbon footprint while providing Planet Protein products.
Using our zero waste recycling program and our Planet Points, we have some unique practices to keep our company low-waste. When you send your clean empties our way, we send them over to specialty recyclers. But the best part? You earn Planet Points for doing your part! After easily creating an account, you're signed up to earn points when you make purchases, when you refer someone, and even on your birthday—then redeem these points toward future purchases! It's a win-win!
We have also been focused on keeping the inside content of our bags nutritional and completely plant based. While heavy metals have been known to be found in organic, raw ingredients like we use here at Planet Protein, we have put our Chocolate Magic through extensive testing to ensure that we are not feeding you anything with toxic ingredients. Since a full bag of Chocolate Magic exceeds the average daily calorie requirements for most people, you can proudly (and deliciously) save an animal every day.
To take our sustainability mission one step further, we partnered up with One Tree Planted! For every bag of Chocolate Magic sold on PlanetProtein.com, one tree will be planted on our behalf in order to contribute to the restoration of our planet's forests. If you're looking for a way to celebrate Earth Day at home this week, put it in the hands of the team at Planet Protein. You can even get 30% off your bag of Chocolate Magic this week using the code "EARTHWEEK."