3 Vegan Friendly Cities you should check out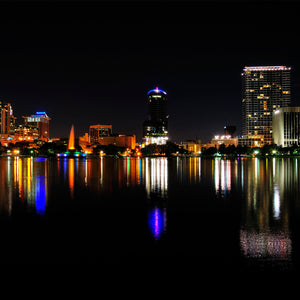 3 Vegan Friendly Cities you should check out
Have you visited these 3 vegan friendly USA cities?
How many vegan travel blogs have you read through? Many of the biggest and best vegan guides offer a list of vegan friendly cities to visit. Unfortunately... the top of the list seems to stay the same. Now, this isn't to say that New York City, Seattle, Portland, and Los Angeles don't deserve to be there, but there's no mystery in rating these hemispheric metropolises atop the vegan travel list.
For example, New York City has the largest population of any American city, with nearly 9 million residents. Manhattan is a mere 13.4 miles from end to end, and to add is a premier seat of power for much of the global economy. With the concentration of wealth, people, and restaurants, it's an easy shoo-in to have New York City atop lists for many reasons.
Planet Protein has been all over the continent and seen some of the biggest vegan friendly cities, but these notable places might be on your map, but not your vegan radar.
This one makes sense. One of the largest cities in the South and a central hub for tourism. The presence of Disney World and Universal Studios sets the tone for a constant stream of visitors to Central Florida. Perhaps its the University of Central Florida, with its enormous student body, that is influencing the vegan movement in Orlando. Regardless, its vegfest is among the largest in Florida, and its vegan organizations are alive and well. Orlando in many ways represents the crossroads between the fiery subtropics of South Florida and the traditional deep south. The vegan restaurants offer a combination of delicious international cuisines and traditional southern cooking.
Scottsdale, AZ
Scottsdale has become the epicenter for vegan culture in the American Southwest. More so than Tucson and even Phoenix, Scottsdale's young and sometimes wealthy demographic has made way for young entrepreneurs to try their hand at the vegan food scene. Home to
VegOut!
, one of the up and coming vegan festivals west of the Mississippi, Scottsdale has a vegan restaurant scene as hot as the desert sands!
Perhaps more known for its excesses, Sin City is ironically home to some of the best guiltless food in the United States. Vegas has some incredible people moving the vegan restaurant scene forward, with more restaurants feeling the weight of the consumers and adding vegan options to their menus. Vegas has some of the best vegan Chinese food available, and of course, its own native donut shop, Ronald's Donuts.
Stay tuned!
Nothing is more fun than sharing new vegan restaurants and faraway places with all of our friends. We will continue blogging about the experiences we've had traveling nationwide and abroad, giving you the vegan travel guides that take you right to the promised land!