3 vegetables that are high in protein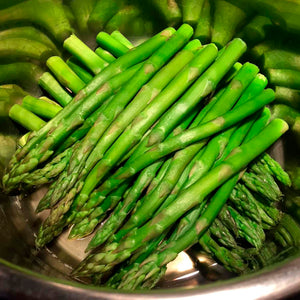 3 vegetables that are high in protein
3 High Protein Vegetables
It's 2019 now, and the "protein myth" has been busted. The world has seen the many vegan bodybuilders, athletes, and incredible health improvements in everyday people. With the evidence there, let's turn our attention to vegetables that are high in protein. It's quite easy to eat nothing but fruits, vegetables, and grains and attain adequate protein intake. Take a look at these 3 high protein vegetables in focus and get more of 'em in your diet!
Broccoli
The head of the cruciferous family and a global favorite, broccoli and similar cruciferous vegetables can be found in the cultural cuisine of almost every corner of the globe. Broccoli is also very high in fiber, vitamin C, and vitamin K. Truly one of the best uses of your daily calories.
Green Peas
Green peas can be a little sweet and a little savory, and find their way into many of our favorite dishes. Pea protein, often made from their yellow cousins, is one of the fastest rising and most popular vegan protein sources in the supplement industry. Peas are also high in iron, folate, and fiber.
Asparagus
Nothing's better with a little garlic salt and a squeeze of lemon. Asparagus is high in B vitamins, calcium, and potassium. One of the most detoxifying and powerful vegetables on earth, asparagus are a versatile treat filled with plant based proteins and a variety of vitamins. Tired of the grocery store? Read More:
7 Step Guide to Starting a Greenhouse at Home.