3 Ways to Stay Fit this Winter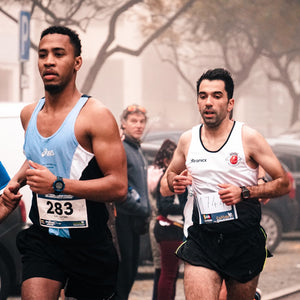 3 Ways to Stay Fit this Winter
We're all familiar with Winter weight
Call it what you will, but the truth remains. The combination of holiday food and cold weather leaves many Americans with a little extra packed on, leading to an annual fever pitch to reach the gym by New Year's. The facts are,
comfort food, sedentary behavior, and the natural cold
all contribute to unwanted holiday weight gain.
Here are 3 tips to keep your metabolism running hot during the cold months.
Engage the Thermic Effect
The
thermic effect of food
defines the amount of energy necessary to metabolize and digest certain forms of calories. The greater the thermic effect, the more calories burned. Protein has a greater effect than carbs, and carbs greater than fat. Animal products may contain proteins, but they are loaded with fat and cholesterol that do not burn calories. and often lead to long term damage. Eat lots of high protein plants this winter!
Speaking of Heat!
Holiday comfort foods, at least in the U.S. are not usually privy to spicy flavors.
Capsaicin
, or the actual heat behind these foods, can boost metabolic rates by up to 25%, lasting for around 3 hours. Adding chili pepper, garlic, onion, ginger, and turmeric can all play a part in livening up both the holidays and your metabolism!
Get Vitamin D However You Can
One of the most common psychological problems in the world is S.A.D., better known as
Seasonal Affective Disorder
. In other words, dark, lonely, wintry climates can lead many to feel tired, depressed, and less "with it." The body makes Vitamin-D when exposed to sunlight. If you aren't capable of getting the sun you need in your environment, supplementation may be needed. Do not ignore your Vitamin-D!