4 Plant Based Foods Rich in Vitamin A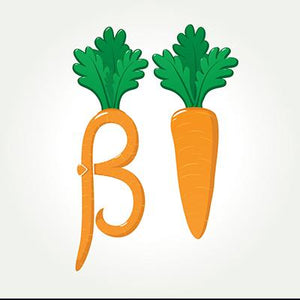 4 Plant Based Foods Rich in Vitamin A
4 Foods Rich in Vitamin A
Vitamin A is a key component to human health. In tandem with Vitamin D, it plays a role in reducing lung cancer, metabolizing energy, and ensuring genes are functioning properly.
Vitamin A comes in two varieties, retinoids and beta-carotene. Beta-Carotene is the plant based derivative, and one of the most important antioxidants. Beta-carotene was first isolated and crystallized in 1831. Its name sounds much like carrot, whose Latin root 'carota' is the source. 
For optimal eye, skin, and immune health, check out these 4 Foods Rich in Vitamin A!
Carrots 
Carrots give beta-carotene its name, and they are the foremost vegetable associated with eye health. One of the easiest ways to recognize sources of beta-carotene is color! This antioxidant is the pigment behind many red, yellow, and orange fruits and veggies. Start with carrots for optimal eye health, and don't forget carrot oil in your holistic sunblock!
Yellow and Orange Peppers
These sweet, snappy alternatives to the classic green bell pepper are a delicious accent to any salad, sandwich, or dipping platter. Harvested at the midpoint of the pepper's life, these are the semi-sweet alternatives to the green, or red pepper at either end of the flavor spectrum.
Cantaloupe      
A brunch classic, cantaloupe can be distinguished as a source of beta-carotene due to its distinctly orange flesh. Cantaloupe also has more beta-carotene than most any orange fruit in the world!
Sweet Potatoes
Roasted, baked, sliced and fried, or baked into dessert. We love sweet potatoes! These are one of the best ways to get your Vitamin A. We love the well-rounded life application of sweet potatoes. For those on a budget, they're affordable. For those without time, they're easy. For those needing Vitamin A. They're loaded!