4 Healthy Holiday Herbs and Spices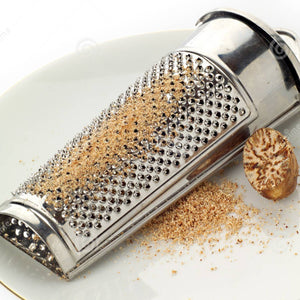 4 Healthy Holiday Herbs and Spices
Stay Fit this Season.
We all associate the wintry conditions and holiday season with relaxation, indulgence, and ultimately, weight gain. While the breaks may be longer and the food more decadent, there are way to hack your recipes and get more these incredibly common and healthy holiday herbs and spices.
Check 'em out!
Ginger
One of the most common and prominent superfoods, ginger finds a special place in every holiday course. Originating in China, this root finds its way into many cuisines, and in holiday desserts. Eat more ginger for these benefits:
Anti-inflammatory.
Effective against all forms of nausea, especially morning sickness.
Treat chronic indigestion.
Significantly reduce menstrual pain.
Nutmeg
Perhaps the quintessential holiday spice, nutmeg is sourced from the tropical evergreen tree found commonly in East Asia and the Indian Subcontinent. Try a pinch in your desserts, roasted nuts, and many holiday beverages. Here's more of why you should!
Rich in many forms of antioxidants.
Inhibits inflammation promoting enzymes.
May boost libido and sexual health.
Demonstrates strong antibacterial impact, especially in oral health.
Peppermint
Candy Canes don't count! Now that we've cleared that, try getting more natural peppermint in your life. Nothing clears the after-dinner grog better than a cool dose of livening peppermint. Find out why!
Elevates energy.
Relieves headaches and migraines.
Clears clogged sinuses.
Powerful antibacterial properties.
Rosemary
Use it to liven up savory dishes like roasted vegetables, in braises, and even in cocktails for its aromatic effects and distinct, rich flavor. Rosemary is the perfect herb for the main course. Here's why you should have it with your veggies this season.
Enhanced memory and concentration.
Contains carnosic acid, which aids in fighting oxidative stress in the brain.
Prevents brain aging.
Slows the speed of leukemia and breast cancer cells.