4 of the best antioxidant sources found in nature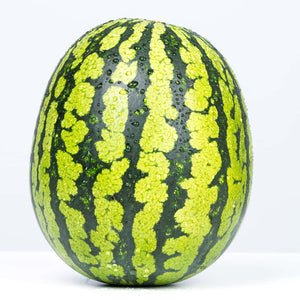 4 of the best antioxidant sources found in nature
Antioxidants get their name from their benefit in fighting the process of oxidative stress. When oxidization occurs in the human body, oxygen molecules split without paired electrons, the unstable electron shell leaves the atom seeking a new bond. The continuance of this stage accelerates the aging process and weakens the body in many ways. However, there is hope! Nature has it all, including fruits and vegetables rich in antioxidants to fuel you in the fight against inflammation and aging. Check out our four favorite antioxidant sources out there!
Watermelon
Watermelon does it all. A natural hydrant (if the name wasn't a hint), watermelon is also one of the most effective fruits for recovery following an injury or strenuous workout. Did we mention antioxidants?! Watermelon is very high in lycopene, which like tomatoes and grapefruit are potent in the prevention of cancer. Whether you're a workout warrior, a health nut, or someone looking for a cool refreshment, it's hard to beat a watermelon!
Broccoli
You can't help but feel good eating broccoli. It's so funny that so many of us as kids were averse to this delicious vegetable. These little trees are perfect for a light salt and roast, or better yet as sponges to sop up whatever delicious marinade they're bathed in. Broccoli could be on a "best of" for about any health cause. Enough said.
Pumpkins
Don't forget the beta-carotene! Beta-carotene is found in most orange and yellow colored fruits and vegetables. As a member of the carotenoid family of antioxidants, it is known for its benefits in protecting against sunburns as well as its internal properties. Pumpkins are one of our favorites. A true all-in-one, you can make pies, roast seeds, and decorate your yard at once!
Spinach
Ok, we know… another obvious one. It wouldn't be so much of a trope if people ate more spinach though! The best part about spinach's relatively mild flavor and texture is the great many uses across flavor profiles. Whether served hot (and presumably shrunken by 1,000x its original mass), in salads or blended with fruit, it's never a bad time to slide some spinach into your life!