5 Health Benefits of Cacao for Chocolate Lovers Eating Lean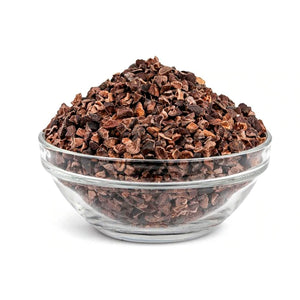 5 Health Benefits of Cacao for Chocolate Lovers Eating Lean
Citation: [Sea Wave/Adobe Stock If you're a chocolate addict struggling to maintain a healthy lifestyle—we have good news. Chocolate's natural form, Cacao, is a which contains many health benefits. Reduce your intake of unhealthy additives such as corn syrup, sugar, and fat by replacing and traditional chocolate with Cacao. Learn more about the many health benefits of Cacao below.
Provides a Variety of Nutrients
When you think of berries, leafy greens, and fish may come to mind. However, you'll be surprised to know that
raw Cacao actually contains more antioxidants, vitamins, and minerals
than its counterparts.
Improves Your Mental State
Another health benefit of Cacao is it can help improve your mental health. This contains a chemical called
polyphenols
, which has been proven to combat anxiety and depression. Cacao can also progress your memory and
reduce the risk
of diseases such as Parkinson's and Alzheimer's.
Protects You from Heart Disease
Over
600 thousand people
die from heart disease in the United States every year. By including certain foods in your diet, like Cacao, you can protect yourself from joining this statistic. It's been
shown that Cacao
can increase blood flow, lower blood pressure, improve cholesterol, and prevent common heart diseases such as cardiovascular disease (CVD) and coronary heart disease (CHD).
Is Easy to Include in Your Diet
Another great benefit of Cacao is that you can include it in a variety of different snacks and meals. You can create some delicious hot cocoa during the winter or add Cacao to your daily smoothie. There are many
healthy Cacao recipes
that can add enjoyment and variety to your diet.
Reduces Post-Workout Fatigue
Have you ever experienced inflammation, fatigue, pain, or cramps after hitting the
squat rack
? Cacao is actually known for aiding in muscle repair after an intense workout. Try adding Cacao to your workout recovery routine by including it in your protein shake. Cacao can also help
suppress your appetite
, so you can stick to your diet and achieve your fitness goals with ease.
Restores Your Skin
Another amazing health benefit of Cacao is that it can help fight acne and pimples. Along with this, it can also slow down the aging process and improve other skin conditions. We recommend using Cacao powder to create a
DIY face mask
that can be added to your daily skin care regime. Cacao is increasing in popularity as a healthy alternative for people with a sweet tooth. If you're finding it hard to overcome your craving for chocolate, we suggest introducing Cacao into your diet to help you maintain healthy habits.
Read More: WHY CACAO IS THE OFFICIAL SUPERFOOD OF VALENTINE'S DAY!