5 Hemp Clothing Brands for Sustainable Shopping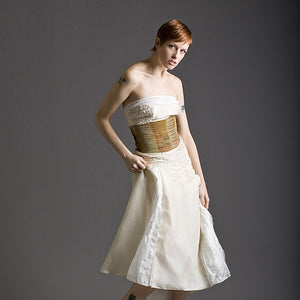 5 Hemp Clothing Brands for Sustainable Shopping
There are many
benefits to wearing hemp clothing
. Not only is it comfortable, durable, and breathable, but it also great for the environment. Hemp is one of the most environmentally-friendly fabrics because the plant doesn't require the use of any pesticides, is readily renewable, and purifies soil as it grows. If you're interested in joining this eco-friendly fashion trend and crafting a more-sustainable closet, these are some hemp clothing brands to consider trying out.
Thought is an eco-conscious company that offers a wide range of long-lasting contemporary garments. Committed to ethical fashion in all stages of production, they place a large focus on choosing sustainable fabrics such as naturally grown bamboo, cotton, and, of course, hemp. From sustainable socks to fashionable jackets, they sell just about any eco-friendly men's and women's clothing item you could need.
Founded in 1995, the Hempest has remained determined to erase the negative stigma that surrounds hemp by bringing it back into the marketplace. To satisfy their goal of creating a cleaner and greener future for our planet, they aim to continue creating and selling the largest selection of high-quality hemp products. Their garments include both men's and women's styles such as dresses, shirts, jackets, and footwear.
Shift to Nature sources safe and certified organic textile products that use sustainable and ethical production methods. By following organic, environmental, and ethical certifications, they hope to set an example for a more accountable ethical economy. In addition to hemp, they also sell clothing products made from certified organic cotton, bamboo, and other sustainable textiles—consumers can shop by material.
Recreator counters the hippie stereotype associated with hemp clothing by providing edgier style options. From graphic tees to stylish hoodies, their streetwear basics go against the granola.
If you have a more-casual fashion sense, Jungmaven is the sustainable store for you. They have a wide range of simple tees, tanks, sweatshirts, socks, and shorts to choose from. Recognizing the environmental benefits of growing the hemp plant, they advocate for the power that small decisions can have on the world, such as simply choosing a hemp tee shirt.