5 of the Most Delicious Vegan Cheese Substitutes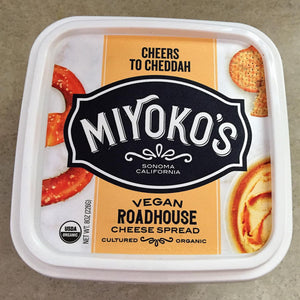 5 of the Most Delicious Vegan Cheese Substitutes
Cheese has one incredible asset—versatility. Whether you fondue it, sprinkle it, or melt it, there's a way to add cheese to your dish. Luckily, veganism still allows for that versatility to improve your favorite dishes. In fact, there are a myriad of vegan cheeses available that will satisfy your craving. We've compiled a list of our favorite vegan cheese substitutes that you should try as soon as possible.
5 Delicious Vegan Cheese Substitutes
1. Angel Food Cheeses
If you've been searching for a vegan Parmesan substitute,
Angel Food
has got you covered. Their powdered Parmesan is vegan as well as gluten- and wheat-free. People say it's a bit saltier than true Parmesan cheese, but it works very well as a substitute to your favorite spaghetti topping.
2. Miyoko's Cheeses
Miyoko's cheeses
are a miracle for the vegan community. Their cheese wheels come in various flavors—sundried tomato garlic, garlic herb, smoked farmhouse, and much more. You won't be able to resist delving into their cheeses, which are wonderfully vegan and so scrumptious that you won't be able to tell the difference. They make spreadable cheeses as well as hard cheeses, and they even have a vegan cultured butter.
3. Kite Hill Cheeses
The vegan cheese market is becoming more and more obsessed with
Kite Hill cheeses
. They make their scrumptious cheeses with almond milk rather than cashews, and they do a wonderful job making their cheese and other vegan products both irresistible and sustainable. Their cream cheese is to die for, and they also make incredible ricotta cheese, vegan ravioli, and more!
4. Vegusto Cheeses
Produced in Switzerland, this 100% vegan, plant-based cheese is made with organic almonds and coconut oil. Vegusto's
"No-Moo" cheeses
will have you begging for more; their cheddar cheese alternative, in particular, drives vegans crazy. Reviews say that it tastes very cheesy, so if you're ever really craving cheese, opt for this brand.
5. Tofutti Cheeses
We couldn't make a list of vegan cheese substitutes without including Tofutti. NYC bagels shops are known to stock up on their cream cheese. If you're not craving a schmear, they also have cheese slices, ricotta cheese, and sour cream. You'll find Tofutti—your new go-to cheese—in aisles across many stores.