8 Vegan Beauty Brands to Make You Feel Great Inside and Out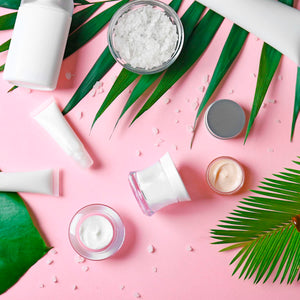 8 Vegan Beauty Brands to Make You Feel Great Inside and Out
If you've transitioned to a vegan lifestyle but you don't know what makeup to buy, don't fret. Every day, we're seeing more and more brands commit themselves to being totally cruelty-free and vegan. Here are some of the best vegan beauty brands on the scene—and there are even some drugstore finds in here.
Few vegan beauty brands are as affordable as e.l.f. Cosmetics. Don't let the low price tag deceive you—their products' quality cannot be beat. They carry all your beauty essentials, with a wide range of eye, lip, and face products. Carrying all the perfect products for everyday makeup, this drugstore brand is always a great choice.
With a wide range of all-natural, vegan beauty products, Pacifica has quite a few loyal supporters. Whether you're on the hunt for a new perfume or a gorgeous eyeshadow palette, Pacifica carries beauty products for any need. These eco-friendly products will keep you looking and feeling great.
Finding a good makeup brush is nothing short of magical, and it can totally transform your makeup application. For ethically-made brushes that work impeccably, check out EcoTools. Their products are cruelty-free, vegan, and made of recycled materials. You'd be hard-pressed to find softer, more effective brushes out there.
If you're obsessed with finding the perfect vegan foundation, Cover FX has the primers, foundations, and concealers you need to make your face glow. Developed by the former chief chemist at MAC Cosmetics, Cover FX's formulas are truly incredible. For vegan makeup products you can't get enough of, Cover FX is the way to go.
Founded by two Harvard Business School graduates to provide nude makeup for women of color, Mented Cosmetics is a feel-good company for a plethora of reasons. Their lipsticks are their crowning jewels, with a velvety formula and wide range of colors. These are lipsticks you'll wear every day, making them a staple for any makeup-lover.
From their ultra-hip packaging to their experimental attitude, Milk Makeup is one of the most buzzed-about beauty brands on the scene. Known for their high-powered mascara, hydrating skincare, and subtle makeup products, Milk Makeup will give you that no-makeup makeup look every time. Best of all, since they're vegan, you can shop guilt-free.
When you look at Elate Cosmetics' packaging, you may notice something is a bit different. Elate isn't just a vegan company—they also use bamboo packaging as opposed to plastic. The products work as beautifully as they look, with an emphasis on clean, skin-friendly ingredients.
Got a sweet tooth that just won't quit? Then Half Caked will be your personal, sugary heaven. With dessert-inspired packaging, deliciously sweet fragrances, and stunning pigments, Half Caked checks all the right boxes. These products may seem decadent, but don't fret—they're still 100% vegan.