A Guide to the Top-Rated Vegan Restaurants in Miami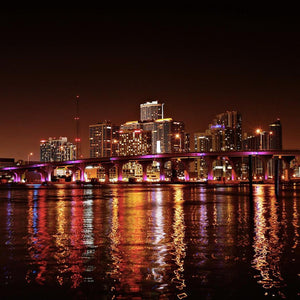 A Guide to the Top-Rated Vegan Restaurants in Miami
Finding vegan restaurants is getting easier all the time, especially in large cities. The southern part of the U.S. may not be the first thing you think of when it comes to healthy eating, but there are many wonderful vegan restaurants in Miami worth checking out.
One of the top-rated vegan restaurants in town, Plant boasts a modern plant-based approach with an emphasis on vibrant organic living foods. It's more than just a grab-and-go place—it offers fine dining in an elegant setting as well.
An innovative menu with trendy décor brings people into this casual Midtown spot. Jackfruit tacos, avocado miso toast, and a spicy buffalo cauliflower bowl are just a few of the amazing treats that GLAM Vegan offers.
Starting out as a wellness center, the Love Life Café now offers a full menu, including breakfast options. They're best known for their award-winning superfood burgers, but they also have an amazing coffee shop. They can even cater to large events!
A full menu of 100% plant-based pizza, burgers, and salads makes this a must visit vegan restaurant in South Beach. The bar offers refreshing, tropical cocktails to enjoy before your meal. The fantastic location and delicious food make Planta a favorite among celebrities and professional athletes.
Get ready for an outdoor eating adventure at this site-fixed food truck. Atlas Deli has vegan chicken tenders and gigantic vegan burgers that you might need to take home to finish. They also offer curbside pickup if you order ahead.
Opened in 2015, Full Bloom dishes out gourmet vegan fare and killer views of the Miami skyline. The menu has an eclectic assembly of dishes. You don't want to miss out on the carrot Brazil nut soup or the green thumb lasagna with bechamel sauce. All desserts and wines are vegan as well.
If you're looking for vegan southern comfort food, this is the spot. Choose your protein and sides—they can put it on a plate, in a wrap, or in a bowl. Still hungry? Check out our vegan guide to Los Angeles and eat coast to coast!