August Horoscopes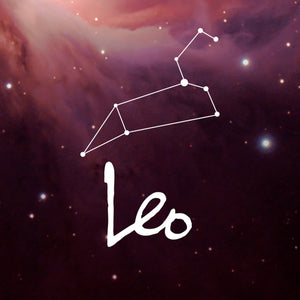 August Horoscopes
Welcome to Leo season!
After July's eclipses and Mercury retrograde, we're in for a month of fun and amusement with August! Continue reading below to see what's in store for your sign this month!
Aquarius
January 20th - February 18th
Prepare for a major relationship transformation, Aquarius. This month big things are happening and you need the right teammates on board to ensure your success. Don't be afraid to let go of people who aren't meeting you half-way when it comes to partnerships, including friendships and relationships. Alternatively, be on the look out for possible new friends and partners who may appear this month. Don't miss the opportunity to make a new friend or expand your social circle.
Pisces
February 19th - March 20th
This month is all about health and clearing your energy, Pisces. You may find yourself changing eating habits, working out more, or changing your work schedule to better accommodate your longterm goals. Time to get organized and kick things into gear!
Aries
March 21st - April 19th
Ready for a month full of love and joy, Aries? The sun is shining on your house that controls love, fertility, and joy - meaning you're in for a blissful Leo season. Be on the lookout for new love and for opportunities for existing appreciation to grow into something more!
Taurus
April 20th - May 20th
Get comfy at home, Taurus, because Leo season is favoring you returning to your roots. Now is a great time to clean out your space and rejuvenate the energy of your home. Also, be sure to take time for self care this month and establishing healthy boundaries in all your relationships! Focus on you and your space.
Gemini
May 21st - June 20th
Get ready for a month packed with social outings and communication, Gemini! This Leo season you'll find yourself in the middle of the action - make sure you're ready for it! Planning for a busy month ahead, be sure to take time for yourself and some of the more intimate experiences life has to offer in-between all of this fun and fire!
Cancer
June 21st - July 22nd
Money is on your mind this month, Cancer. The sun is in your house that controls finance, luxury, and worth ethic this month, meaning you may find yourself putting in some extra hours at the office! This month big opportunities will present themselves that can catapult your professional life, watch for them and be ready to pounce when you see them!
Leo
July 23rd - August 22nd
Happy Birthday, Leo! As the sun re-enters your sign, it's time to celebrate! Enjoy letting go and being the life of the party. You may find yourself gravitating toward change and experimentation this month, Leo. Enjoy the serendipity of play during this time and don't be afraid to try something new, but make sure to consult your long term goals before making any big life changing decisions.
Virgo
August 23rd - September 22nd
Finally! Some much needed R 'n R is in your future this month, Virgo. The sun is shining on your hopes of intimacy and solitude. Take time for yourself this month and really focus on within. Right now is a great time to dive deep into soul work and unleash your inner abilities. Manifest your dreams and explore your psyche, Virgo!
Libra
September 23rd - October 22nd
Libra, get ready to meet some new and exciting friends this month! This month is all about getting out and making it happen! You may find yourself being called to volunteer yourself to a worthy cause.... If you feel this tug, don't ignore it! Go outside your comfort zone to place yourself in scenarios with new friends and opportunities for your future.
Scorpio
October 23rd - November 21st
Lights, Camera, Action! All eyes are on you, Scorpio! The sun is moving right into your house of fame, reputation, and career and you're center stage! This month new opportunities in your life with present themselves within your career and goals! This is not a coincidence! Take advantage of these opportunities and cease the moment!
Sagittarius
November 22nd - December 21st
August is all about growth and exploration for you, Sagittarius! This month the sun is shining in your favor to take an unexpected trip somewhere, but be aware, this trip will be a turning point on your journey of self growth in the form of wisdom. You're ready for this. Recognize the opportunity when it calls, and get ready to learn something new.
Capricorn
December 23rd - January 19th
Get ready for teamwork, Capricorn, because that's a major theme this month. This teamwork could come in the form of a work assignment or a relationship,but make sure you're open to ideas and ready to delegate! This partner just might bring something to the table that's more valuable than you could ever imagine.