Brickster's Journey To Losing 80lbs!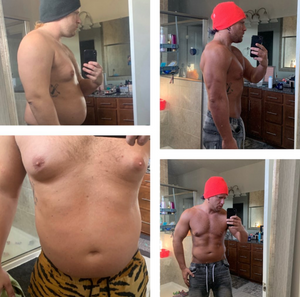 Brickster's Journey To Losing 80lbs!
We had a chance to talk with Brickster about all the ups and downs he's been through in life and ultimately what fueled his journey to get healthy and be the best version of himself he can be.

"Constantly grow. You need to grow. I don't know what sunlight you need to find or what atmosphere you need but find it." - Brickster
Last year around this time, Brickster couldn't even walk. He had just undergone significant back surgery from a professional wrestling injury. The crazy sport he loved and entertained people with was no longer something he could do. "You go through battles in life, and at the moment, you feel like they are life-ending, but as you get through them," Brickster said. He picked himself up and started losing the pounds. Then he got a job during covid starting his own pedicab business in Nashville, where he continues to use his body to get in shape and spread smiles where he can.

Watch his story for encouragement that you, too, can get through obstacles that life throws at you.