Four Apps for Meditation That Will Soothe Your Soul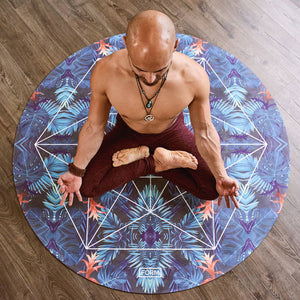 Four Apps for Meditation That Will Soothe Your Soul
Mental health is equally as important as physical health, but it can often be overlooked. When you start to feel stressed out, it's good to take a step back and just breathe. These four apps for meditation help you do just that by allowing you to dedicate a small portion of your day to calming your mind and providing your mind with some much-needed TLC.
Headspace
If you're new to meditation and you aren't exactly sure where to start, Headspace may be the perfect app for you. This app teaches the basics of meditation and helps you develop a meditation practice that works for you. This free app offers guided meditation tracks in topics ranging from work and productivity to stress and anxiety, so you can choose the course that fits best with your meditation journey. The app also has soundscapes and sleep tracks that will help calm your brain for the best sleep possible.
Calm
To take your mindfulness journey to the next level, check out Calm, one of the best apps for meditation available on a variety of devices. Calm offers users several different experiences to help them hone their meditation skills, including soothing soundscapes to enhance focus and productivity and guided meditation master classes hosted by experts. The app also offers Sleep Stories designed to help you fall asleep easier and stay asleep longer—some of which are even narrated by famous figures such as Matthew McConaughey and Stephen Fry.
Insight Timer
Meditation is great way to quiet your brain, but you don't want to get bored doing the same meditation practice every day. Insight Timer is a great app that allows you to change up your routine whenever you feel like it. You can adjust the duration of the practice as well as the ambient noises that play throughout, so you can always get something new out of your meditation practice. If you feel overwhelmed by all the choices, you can opt for a guided meditation practice instead.
10% Happier
Based on the best-selling book by ABC news anchor Dan Harris, 10% Happier is a fantastic app that will turn even the deepest of skeptics into devout meditators. This app allows users to connect with meditation coaches in real time and seek guidance throughout their personal meditation journey. 10% Happier provides users with a daily meditation practice as well as over 350 guided meditation tracks hosted by world-class teachers. This app is a bit pricier, but having a meditation coach in your pocket at all times is well worth it.