MEDIA SPOTLIGHT - The Vegan Pact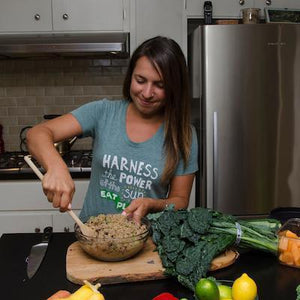 MEDIA SPOTLIGHT - The Vegan Pact
(via Lisa of The Vegan Pact)
I'm currently in Costa Rica and enjoying some MUCH needed sun and warm weather, doing tons of yoga, hiking and learning to surf!
I'm on a yoga retreat with a bunch of my favorite people from home, and my number one concern while traveling (especially since we're one vegan, two vegetarians and one gluten-free, group) is what to eat. Luckily, our retreat package comes with breakfast, lunch and dinner included, but anything outside of that isn't.
So to cut down on costs, I am forever making popcorn, granola and granola bars to bring for snacks, hiking and the airports...