National Cake Day! 5 of our Favorites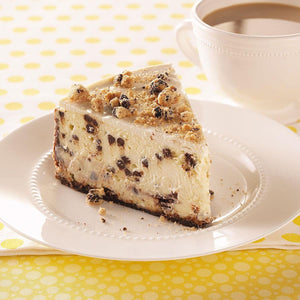 National Cake Day! 5 of our Favorites
Happy National Cake Day!
It turns out your birthday isn't the only holiday celebrate with cake. There's a day just for our centuries long admiration of these sweet and diversely magical treats. Cakes are something known the world over, and have seen incredible works of art, ingenuity, and yes, science "baked" into their rich history.
Thankfully, vegan baking is easy as ever! And without eggs or dairy, it's a whole lot safer to try some batter before you bake it. To celebrate National (Vegan) Cake Day, we're sharing 5 of our favorite recipes from around the web!
Apple Gingerbread Cake
By: Minimalist Baker
What better time than now to show off this beautiful vegan apple gingerbread cake. The ingredient is a bit lengthier than some, but at another glance is primarily comprised of products found in most any home in America.
Click here for the recipe!
Vanilla Birthday Cake
By: Cake Merchant
Vegan Vanilla Birthday Cake! This year-round easy-to-love delight is sure to be a go to for celebrations of all kinds. Both the cake and frosting use fewer and more commonly available ingredients than the apple ginger cake, making this an easier and cheaper option than its nuanced, seasonal variety.
Click here for the recipe!
Gluten Free Cookie Dough Brownie Cake
By: Petite Allergy Treats
We can't write a baking blog without showing some love to the gluten free fam! This one has it all... except the gluten. Brownie fan? Check. Cookie dough? Check. Frosting? Can we bake this now?
Click here for the recipe!
Chocolate Chip Cheesecake
By: Emilie Eats
This one's not so nuanced, but for those who don't mind a little gluten there's another chocolate chip layered treat, much like the brownie above. This vegan chocolate chip cheesecake is a beautiful endeavor into the world of homemade vegan cheese making. Hone your craft!
Click here for the recipe!
Lemon Cake
By: Sofia Von Porat
At last, maybe not so November, but as universal as the birthday cake. For those who like a little tart to their desserts, even cakes, this lemon cake is sure to add some balance to the layers of decadence above.
Click here for the recipe!