New Years 2020: Avoid These 4 Common Resolution Mistakes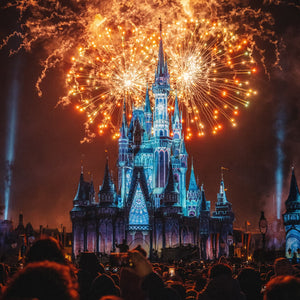 New Years 2020: Avoid These 4 Common Resolution Mistakes
Happy New Year!!!
We are so fired up for 2020 we can hardly contain ourselves. As we all take a moment to reflect on another year in this life, let's be sure to set ourselves up for success in everything we do. This includes avoiding common mistakes when making our New Year's Resolutions, which are often found in hopeful ambition without the proper framing.
Take a look, and avoid these 4 common resolution mistakes this year!
Your List is too Long
Don't bite off more than you can chew! It's great to think big, and shoot for the stars, but being unrealistic with what we're able to wrap our arms around. We must remember that we form these lists at our most optimistic, and don't account for the variables that fall into our laps as time presses on.
Your Goals are too Vague
If your goal is to "make more money" or "look/feel better" you might not have a firm grounding on what you're aiming to accomplish. Just like anything in life, or in business, we need to be able to measure progress to define it. When penning your resolutions, ask yourself if they are either quantifiable or qualitative. Can your goal be measured in numbers, or defined by a clear benchmark?
Your Goals are not Entirely in your Control
This is a trap that a lot of people make the mistake of falling into. We cannot control free will, beauty is in the eye of the beholder, and only you know your true value. Any goal that requires the input or approval of another is a risk of failure and potentially by no fault of your own. Examples like getting a raise, dating your crush, or getting into your choice college are not goals that are entirely in your control. You can only put yourself in the best position to be chosen.
You're Too Ambitious
This is most common for those who have significant weight loss ambitions. The most common New Year's Resolution is so often abandoned that the entire health & nutrition industry plans around it. Yes, the January to March bump in gym activity and fitness product consumption is a traceable metric. Quitting for many is often due to the combination of challenging lifestyle changes in diet, routine, and exercise, and impatience with progress. Big goals are a key to a fulfilling life, but we can't expect to fly before we can crawl!