Notable Vegan Celebrities Committed to A Healthy Lifestyle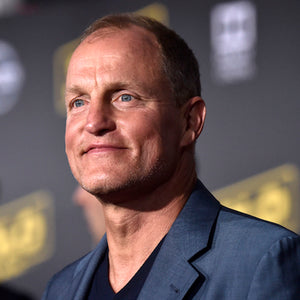 Notable Vegan Celebrities Committed to A Healthy Lifestyle
CITATION: "©
/ Unsplash" Veganism has taken the world by storm—actors, actresses, and even former presidents have become hooked on the lifestyle. Some of these celebrities have been vegans for years while others are recent converts. Learn more about some of these vegan celebrities and discover why they committed to going vegan.
Zac Efron
The 30-year old actor revealed in a 2018 interview with Teen Vogue that he has embraced the vegan lifestyle saying, "I've been experimenting with eating purely vegan. That's completely changed the way that my body works, and the way that I metabolize food, the way it turns into energy, the way that I sleep. It's been brilliant. It's been great for my exercise, and great for my routine."
Michelle Pfeiffer
The glowing 60-year-old actress owes her youthfulness to the being vegan. In an interview with URBANette, she said, "Eating a vegan diet — it's just so much healthier — and you avoid a lot of toxins that could age your skin and your body. I really noticed a difference in my skin not too long after switching to fully vegan. And I needed to eat are fruits and vegetables to stay lean."
Benedict Cumberbatch
Another notable vegan celebrity, Benedict Cumberbatch credits his versatility as an actor to veganism. During the Avengers: Infinity War press tour, Cumberbatch revealed he stuck to a vegan diet to get in shape for the film. Based on the stereotypes surrounding veganism, the interviewer asked the actor if he has to eat anything unpleasant, such as egg whites. But the actor admitted, "No, no—well, I eat a plant-based diet."
Jared Leto
All thanks to his healthy habits, The Academy Award winner and Thirty Seconds to Mars singer is able to keep his youthful appearance at age 47. Leto manages his busy lifestyle with veganism, "I'm pretty healthy so I think that helps a lot. I've been that way for a long time – 20 solid years of eating vegetarian/vegan and taking care of myself. That probably helps the preservation process."
Bill Clinton
After having emergency heart surgery in 2010, the former president decided to change his eating habits. "I just decided that I was the high-risk person, and I didn't want to fool with this anymore. And I wanted to live to be a grandfather. So I decided to pick the diet that I thought would maximize my chances of long-term survival."
Woody Harrelson
After receiving a lactose intolerant diagnosis at age 24, the actor began living the vegan lifestyle. Once he gave up meat and dairy, Harrelson focused on fueling himself with healthy foods, "I used to eat burgers and steak but I would just feel knocked out afterward; I had to give them up. Dairy was first, though."
Alicia Silverstone
Having been an advocate of the vegan diet for years, The Clueless actress and mother wrote a book about the lifestyle in 2011 called The Kind Diet. The actress and her family love the convenience of it, and indulge in easy-to-assemble tacos and stir-fries often. "I can make all those things based on what's in the fridge. You always have a bean, you always have a whole grain."