Our Investor, Wilson Chandler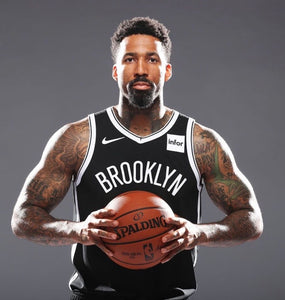 Our Investor, Wilson Chandler
Planet Protein has been in biz for 3+ years, and we are grateful for our team of investors that saw the strength in our mission since the first week of inception 🌱 One of our early investors is
Wilson Chandler
🏀 We strongly encourage everyone to check out Wilson's recent posts on Instagram, where he shares part of his story growing up in Benton Harbor, insights on gentrification + police brutality, & more BLM resources.
Wilson grew up in Benton Harbor, Michigan, and played basketball at Depaul University. Wilson entered the NBA in 2007 and has been a key player ever since. Wilson supports many ethical companies, especially in his hometown. He has contributed to building up his community in Benton Harbor in efforts to build the city
and create more jobs.
"Having grown up in Benton Harbor, I know the importance of having a strong downtown. We're going to renovate the facade and make this building one that we can all be proud of. There are great opportunities in Benton Harbor and this is the first of many things that will bring more jobs to the city."
We initially connected with Wilson over his love of vegan food, basketball, and meditation, and Wilson's drive + mission sets a great example for everyone. He is a committed man who inspires hundreds of thousands of people with his actions & words, and he has taught our Planet Protein team an abundance of wisdom to help us evolve into better people.