Pea Protein Market Experiencing Massive Growth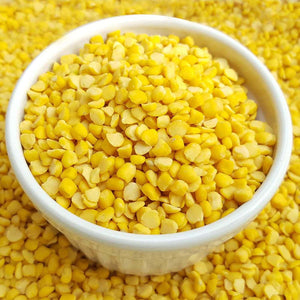 Pea Protein Market Experiencing Massive Growth
Demand for vegan protein growing massively
In an 8 year market forecast of protein powder supplements from 2019–2027 by Persistence Market Research, benefits of pea protein and other plant-based proteins are expected to continue gaining ground against their animal based adversaries compared to planet nutrition. With the global vegan market rising as a whole — including vegan meats, cheeses, and superfoods, health conscious consumers are turning from whey protein in an effort to find a smoother digestion plant based protein. While vegans may account for a portion of the increase, flexitarian dieters who avoid supplementing with animal based products are likely an equal if not majority group behind the shift.
With more information about the benefits of pea protein emerging each year, it's easy to see why even omnivorous dieters are turning to vegan protein to achieve their wellness goals. Pea protein is very high in lysine — part of a complete amino acid chain. Unlike whey, pea protein does not cause bloating and is safe from antibiotics and hormones that may have been added during the initial steps of the process. Pea protein comes right from the ground and into your nutrition shakes or pea protein shakes and also as pea protein powder.
Pea protein shakes aren't the only driving force behind the predicted 7.2% CAGR (compound annual growth rate) expected by 2027. Pea protein's two main forms, concentrate and isolate, are utilized in supplementation. Texturized pea protein is commonly seen in meat substitutes and other functional foods. These proteins can also be found in confectionary and bakery goods as well. Beyond Meat's IPO was one of the biggest days in modern vegan business history. Their ever popular Beyond Sausage utilizes pea protein to exact the perfect texture, leaving meat eaters in shock at the fact that they're eating plants.
Pea protein may not occupy the current market share that soy does in the world of plant based proteins, but its superb health attributes and cleaner farming practices have elevated it in the perception of vegan consumers, only to be followed by their flexitarian neighbors.
If nothing changes, the continued decline of dairy milk and the rise of plant based proteins will continue to show more dramatic numbers as the years go on — with the percentages stretching wider and wider. One would imagine with the continued trickle-in of conclusive science and performance-based evidence that pea protein's position as a riser on the global market will not see a plateau for many years.