Planet Protein joins VegOut! Portland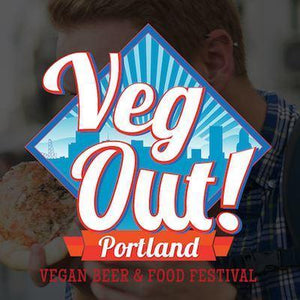 Planet Protein joins VegOut! Portland
Planet ProTEAM attends first VegOut! Portland event
had the good fortune of being invited to join Portland VegOut! 2018. The team hadn't yet been to what may be the most densely vegan city in the western hemisphere. With so much to explore the wagon train arrived in three separate flights to set up shop and meet with the locals.
The preamble to the event was full of great eats, new friends, and fun experiences. Portland VegOut! turned out to be the highlight as expected. The craft beer flowed, the sun shined and good food could be had in every corner. This past Saturday and Sunday, Holladay Park played home to around 100 vegan companies and nonprofit organizations. Saturday's weather couldn't have been more perfect, with several thousand attendees sampling the bars for the first time.
We were not disappointed by the passionate food culture, good vibes and unique people that we've seen give Portland its charm. We expect many great outcomes to stem from VegOut! Portland. We're hard at work following up on the connections we made and the people demanding to see us on their local shelves. We can't wait to be there again!
Check out the highlight reel here! https://www.vegoutevents.com/portland-2018
For now, you can buy Planet Protein bars at both Food Fight! Grocery locations
https://www.foodfightgrocery.com/