Recycle with Us, Reward Yourself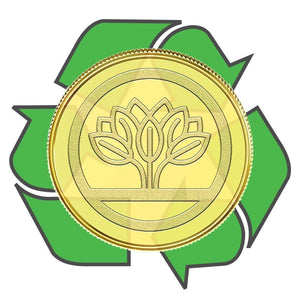 Recycle with Us, Reward Yourself
The Technology Conundrum
You have to spend money to make money, or so they say. The same is true with everything we produce as a society. Today, much of the world has migrated from the hunter-gatherer blueprint to that of producers and consumers. The mundane nature of subsistence has been replaced by waves and waves of technological innovation; much of what we consume is now far removed from its source. While once our ancestors may have tilled the soil, planted, farmed, and fed, we can have the entire process skipped and the end step delivered to our door. Where once it may have taken incredible risk and months to cross the ocean, we can now book a flight to London and be there tomorrow. Technology over time has replaced concerns of life that may have ended ours in the past. While convenience and security have made our lives considerably easier and opened the door for more enjoyment in our day, they've also distanced us from the simple things that make us human, and built our societies. For most of us, buying a protein bar is a simple activity. We're hungry, we grab and pay, eat, and toss the wrapper.
We are Awakening
The easiest metric to follow is that of the growing vegan movement, but beyond that more flexitarian dieters seeking plant based options. Entire states have begun to ban easily replaceable implements like straws, plastic bags, and other everyday items while consumers are imposing their own newfangled eco-conscious daily means. It should be on us, not our governments to look into our routines and make the small swaps that go a long way. It's often that the most grandiose movements through history are seen as a single flashpoint, but in truth it is an accumulation of many tiny events leading up to the event that we read in our books.
The Time is Now
We recognize that our products lend to a cleaner planet and a healthier you, but why stop there? If we can be a little better in any part of our lives, why settle? With the dairy supply chain out of the picture and a consistent look into our own internal practices, our wrappers and bags were the biggest hole in our platform to fuel your body at no detriment to our planet. Our response to the science is our recycling program, which empowers you to make positive decisions on both sides of our wrapper! With every online purchase you will receive Planet Points as part of our effort to reward you for shopping. With our recycling program we now take the name "Planet Points" as literally as possible. Each Planet Point is a true representation of our efforts as producers (and consumers ourselves) to make a maximum impact in your life and avoid disturbing our beautiful earth. Thank you for joining and believing in our mission of conscious consumption. Enjoy those extra points!