Sustainable Cyber Mondays- 4 Companies to Support!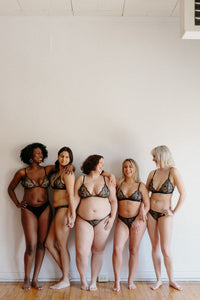 Sustainable Cyber Mondays- 4 Companies to Support!
Lately, there's been a lot of skepticism around Black Friday and the consumer craze that it causes every year. And it's quite understandable - Black Friday shopping binges are a large contributor to waste-generation, slave labour, and the tendency of society towards consumerism.... yikes!
But holiday shopping can be a wholesome, sustainable affair when planned out properly. Instead of trying to shop more sustainably on Black Friday, which is difficult as it involves some of the largest retailers in the world, let's focus on another important day for shoppers and retailers - Cyber Monday.
What is Cyber Monday?
Cyber Monday refers to the Monday immediately after Black Friday in the United States. The term was created by retailers in an attempt to persuade consumers to shop online during the holiday season.
The positive part about Cyber Monday is that, unlike Black Friday, it involves the participation of smaller, niche businesses as well. These businesses may find it difficult to open physical stores and sell their products, but through the internet they can reach out to hundreds of customers.
And if you're able to figure out which companies to shop from, Cyber Monday can be a sustainable way to find gifts for your friends and relatives. The key to a more ethical Cyber Monday is to find companies that focus on sustainability themselves, both in the products they make and in their packaging.
Here are a few companies to get you started.
Housework
Housework, as their motto states, focuses on designing beautiful yet practical analog tools for a sustainable home. They refrain from using plastic, petroleum, or any other non-biodegradable and resource-intensive material in any of their products.
Source: housework.store
They offer an array of household items and clothing made from recyclable, repurposed, and reclaimed material. Every one of their products is totally natural, including their clothing dyes, the finish on their wooden spoons, and the glaze on their ceramics.
They provide sustainable products from coasters made of reclaimed maplewood to varieties of vegan seaweed soap.
Solios
Everyone has that one relative who simply adores watches and can't seem to have too many. Getting them a luxurious yet eco-friendly timepiece from Solios would be the perfect gift.
Unlike most high-end watches, Solios uses premium stainless steel in their designs with leather straps made from vegan leather. However, unlike regular vegan leather, this is silicon-based and free from any harmful toxins like PU or PVC.
Source: stimulantonline.ca
Recyclable plastic microfibers are used as an insert for the strap. And to top it off, their watches are solar-powered, so you can say goodbye to those harmful, non-biodegradable watch batteries.
Planet Protein (Woot Woot!)
The holiday season is a time to be making new resolutions, and the fitness enthusiasts in your family and friend groups will be looking to take their physique to the next level.
You can give them the boost they need with our delicious and healthy Chocolate Magic protein powder. Every ingredient that goes into our products is organic, sourced ethically, and completely vegan.
We also have a zero-waste program, where you can return the empty bags, which are then repurposed and reused for packing/other material goods. In exchange you receive 'Planet Points' which can be redeemed for sweet discounts on your next purchase.
We also have zero-waste bottles made entirely out of bamboo and glass, so you can store your protein shake in a plastic-free (which means toxin-free) container during your workout.
Azura Bay
Azura Bay provides conscious and ethical lingerie, pajamas, and lounge wear in a range of size-inclusive sets to empower the person wearing their clothes while keeping the Earth safe.
Aside from using recyclable and repurposed material for their products, Azura Bay focuses on making their packaging ethical and sustainable as well.
Source: ethicalmadeeasy.com
All their products are packed in 100% used, recycled boxes accompanied by recycled-paper postcards and compostable mailers.
Additionally, by purchasing from Azura Bay, you get the indirect benefit of being a donor to an ethical organization that Azura Bay contributes to with every purchase.
Shop Sustainably
A simple act like shopping has become an unsustainable, harmful activity that's causing unintended detrimental effects on our planet. The only way to limit the damage is to buy from companies who focus on keeping the planet safe while delivering ec0-quality products.
These companies are usually not in the mainstream markets and tend to be smaller businesses focused on niche products, or a specific type of consumer. But spend a little while doing your research and you're sure to find more conscious, ethical companies like the ones you see on this list.
This Cyber Monday, focus on buying from these ethically viable, holistic, sustainable companies and you can help contribute to the health of our planet and its inhabitants.