Sustainable Decor: Beautiful, Earth Friendly Fall Tips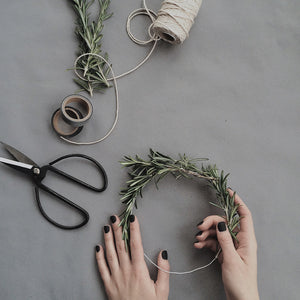 Sustainable Decor: Beautiful, Earth Friendly Fall Tips
Decorate Sustainably with these tips!
The festive season is here! With Halloween behind us, it's time to look ahead to the holidays. Unfortunately, when we congregate, we also waste.
Check out these 3 simple tips to decorate your space with our planet in mind!
Upcycle Items from Home
Ok, this is one of the cooler things we've come across ☝️ You don't have to be as genius as these folks to find
unused items at home collecting dust.
It's so much more fun to turn waste into beauty than a trip to the craft store could ever be.
Bonus points for epic creativity!
Use Washable Fabrics
This includes table settings, draperies, and any other accents around the home. In the space of a single wash, you can
eliminate
petroleum based plastics and otherwise
short-lived
decorative items that will
cost you more
over time anyway. A little effort now can save a whole lot later!
Use Natural Decorations!
The natural world gives us remarkable opportunity to bring its beauty into our home without wasting a thing! Whether you live in Alaska, Hawai'i, or Arkansas, our
surrounding environment
inspires us to decorate in a way that
represents our homes
. Go for a walk and see what you can find!