Sustainable Gardening: 3 Easy Indoor Herbs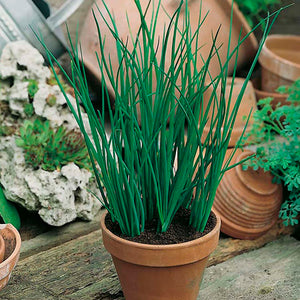 Sustainable Gardening: 3 Easy Indoor Herbs
It's so rewarding to grow our own food
Home gardening for food is a unilaterally rewarding activity. It's a project that saves money, promotes good health, and brings vibrancy to our homes. Not all of
Mint
Mint is such a delicious reward to a little extra effort and attention. Mint is a flavor to infuse in drinks, sauces, desserts, and as toppers to a myriad of foods. Like basil, it's presence is seen in both the sweet and savory, and as a muddled pulp can be eaten on its own! It's especially effective to grow mint indoors if you're living in the Sun Belt.
Chives
Chives are the glorious finishing touch to a perfect baked potato. A snip of this delicious grass can add a complement to soups, vegetables, and salads. Chives share a similar profile to garlic, shallots, and onions but lend a milder and less domineering flavor.
Basil
The Italian Stallion of leafy herbs, basil is a refreshingly delicious flavor. More versatile than most, basil has influence in cuisines the world over. The Nepalese Holy Basil and Thai Lemon Basil are sturdy, quick growing plants to bring an East Asian flair to our western kitchens. Sweet basil can be grown to a large size and be used in sauces, desserts, salads, and even beverages.