Three Vegan Dessert Recipes to Treat Your Sweet Tooth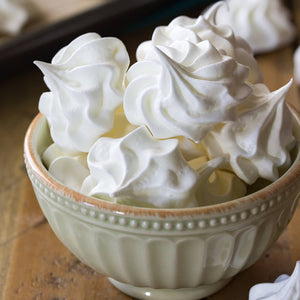 Three Vegan Dessert Recipes to Treat Your Sweet Tooth
When striving for healthier lifestyles, people are often quick to cut desserts from their diets. These three vegan dessert recipes prove that you can achieve your health goals and stay on track with your vegan diet without sacrificing your favorite sweet treats.
Eliminating gluten from your diet doesn't mean you have to cut out desserts completely. This banana cream pie recipe is both gluten-free and vegan, so it will make the perfect guiltless addition to any dessert menu. Almond milk and coconut cream are used as dairy substitutes, and the flaky crust is made with gluten-free rolled oats and raw almonds. This pie is sweet, creamy, and best served cold, making it a great dish for a summer barbecue.
Vegan Meringues
Vegan meringues may seem like an oxymoron, but rest assured that these sweet treats are 100% vegan-friendly. This recipe substitutes the egg whites used in traditional meringues for aquafaba, or the liquid left over from canned chickpeas. Simply drain the aquafaba from a 15-ounce can of chickpeas and whip with one cup of sugar and two to three teaspoons of vanilla extract. Drop by the tablespoon onto a baking sheet and bake for 90 minutes at 250˚ F. Be sure to rotate the pan halfway through baking to ensure that the meringues bake evenly and don't dry out. These delicious meringues are the perfect balance of crispy and chewy, and they're certain to melt in your mouth.
We've long been told that eating raw cookie dough is unhealthy and even dangerous. Luckily, this cookie dough bomb recipe allows you to indulge in your favorite guilty pleasure—without the guilt. This vegan dessert recipe is high in healthy fats and low in carbs, making it the perfect sweet addition to your keto and vegan diet. These bombs are a healthier alternative to traditional chocolate chip cookies, and they're so easy to make that your kids can even join in the baking process. Child bakers tend to be a bit overeager in the kitchen, so be sure to protect their clothing with high-quality
kids' aprons
before diving into this recipe. Store these bombs in your freezer for a quick snack whenever your sugar craving hits.