Tips & Tricks to Create the Ultimate Diet to Clear Up Skin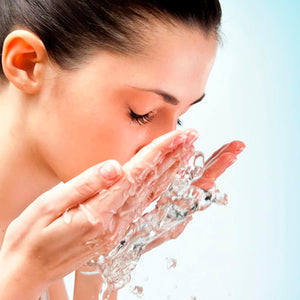 Tips & Tricks to Create the Ultimate Diet to Clear Up Skin
A List of Foods to Include in Your
Diet to Clear Up Skin
Our diet affects much more than just our internal health—it can also affect the quality of your skin. Many of the foods that negatively impact your organs, metabolism, and weight also take a toll on your hair, skin, and nails.
If you suffer from acne
, eating the right foods can help you achieve a clearer complexion. Try incorporating these items into your
diet to clear up skin
—all the foods on this list are helpful complexion improvers. Fruits Maintain a smooth complexion by incorporating fruits high in Vitamin C into your diet. Their antioxidant properties will boost collagen synthesis and may help reduce UV damage.
Acai
Strawberries
Grapes
Raspberries
Blueberries
Blackberries
Oranges
Lemons
Grapefruit
Veggies It's important to eat six or more servings of vegetables each day, not only for your physical health, but for your skin as well. These veggies provide you with minerals, phytonutrients, and antioxidants—all of which can help prevent dry skin, sun damage, inflammation, and signs of aging.
Broccoli
Bell peppers
Avocados
Tomatoes
Sweet Potatoes
Squash
Spinach
Kale
Artichoke
Nuts & Seeds Many nuts and seeds are loaded with Vitamin E. This can help guard the top layer of your skin from everyday disruption, keeping it protected and looking healthy. It also keeps your skin hydrated.
Walnuts
Sunflower Seeds
Chia Seeds
Almonds
Miscellaneous The items below have properties that aid in skincare and are excellent additions to a
diet to clear up skin
.
Tea
Soy
Dark Chocolate
Red Wine