Vegan Food Guide to L.A.: Plant-Based Restaurants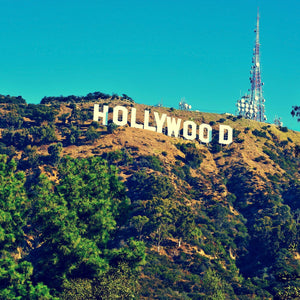 Vegan Food Guide to L.A.: Plant-Based Restaurants
Many people consider Los Angeles the origin and the epicenter of the vegan movement. L.A. does, in fact, boast an incredibly diverse cuisine profile. From tiny Japanese food stands to gourmet Peruvian fare, L.A. is prepared to wow you with every kind of dining experience imaginable. Check out our vegan food guide to L.A. to experience the best of plant-based and sustainable cooking.
Breakfast
The plant-based food artistry at Sage Vegan has made it a top locale for hungry vegan diners—especially for breakfast. The restaurant's morning menu will satisfy all your cravings with stand-outs like wild blueberry pancakes, breakfast burritos and tacos, and French toast.
The Grain Café's vegan takes on Mexican favorites have people returning time and again for items such as the Mole Burritos. But the real gems on the menu are the classic American breakfast items. Their tempeh bacon is so deliciously smoky that its flavors compare to the meatiness of real bacon, while their fantastic vegan crepes can satisfy a savory or sweet palette.
Dinner
Au Lac is not only one of the oldest vegan restaurants in the area, but also one of the best. They serve traditional Vietnamese cuisine that's entirely plant-based, and their creative use of common vegan ingredients is entrancing. Their food is exceptionally delicious, so stop by and try their eggrolls, pho, banh mi, or grilled soy pork chop.
Chef Tal Ronnen is an Israeli expat to the U.S. and the creator of the scrumptious food at this vegan paradise. He has cooked for the likes of Oprah Winfrey and even catered Ellen DeGeneres' plant-based wedding dinner, so you can bet his food is A-lister approved. The restaurant is a bit more upscale, and Ronnen's techniques yield food so delectable that you'll forget it's vegan in the first place.
Smoothies
The real stars of the show at Green Table Café are their smoothies, juices, and smoothie bowls. With flavor combinations like banana and chocolate, berry and vanilla, and mango and acai—to name a few— everything is made to be decadent and filling. Their dessert menu also proves that cooking with compassion doesn't mean skimping on flavors.
For vegan, organic, and tasty smoothies at a fair price, no one comes close to Tasty Well. It's one of the most popular SoCal smoothie joints, attracting hundreds of vegan and non-vegan customers each day. Some of their mouth-watering creations include a Coconut Cardamom Smoothie, a Vegan Chocolate Smoothie, and juices like the Life Line, which is made from acai, apple, beet, blueberries, and grapes. For more on vegan travel, check out our
Chicago Vegan City Guide.