Vegan Travel: Our Top 3 Favorite Florida Beaches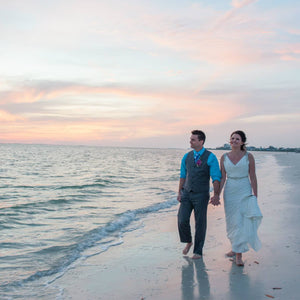 Vegan Travel: Our Top 3 Favorite Florida Beaches
Vegan Travel: Our Top 3 Favorite Florida Beaches
Over the past decade plus, Eco Tourism has been one of the highest growing travel sectors around the world. There's certainly nothing wrong with immersing oneself in a new culture, viewing icons of human achievement, and enjoying the finer side of travel. For vegans, and millions of others as well, eco tourism is at the heart of travel. Florida's unique geography enables either side of the peninsula through the panhandle to be flanked up and down with majestic, beautiful beaches. For today's post, check out 3 of our favorite Florida beaches, and be on the lookout for more. We can't share only 3!
Lover's Key State Park
One part mangrove sanctuary, one part white sand beach. Lover's Key is the perfect place to take a date, or an entire class to tour the layers of mangroves, wildlife, and impacting exhibits. Lover's Key was at the epicenter of 2018's major Southwest Florida algal bloom but has returned strongly since the disaster subsided. Considering it is a state park, access is limited, granting a quieter, calmer space to relax. Southwest Florida has a much calmer candor than the Fort Lauderdale/Miami area, and its ever evident at Lover's Key State Park.
Sanibel Island
Even more secluded and laid back than much of Southwest Florida, Sanibel might not be the lively South Beach style beach walk, but it is everything you need to unwind and care for yourself. Sanibel is extremely popular among upscale and wealthy tourists, but is hardly exclusive - with many locals taking the extra few minutes to cross the bridge onto Sanibel, it's easy to see why! Vegan Travel Tip: Check out
Sanibel Sprout
for the best eating on the island!
Key West
Disclaimer: Key West's aquatic allure has much more to do with swimming and snorkeling than the sun and sand. While it is home to some of the most beauteous undersea life in American waters, the beaches themselves pale in comparison to the likes of Sanibel, South Beach, or Lover's Key. Given Key West's offshore location and limited population, Key West has more of the hard-to-find sea life, such as large rays, sea turtles, and even sharks. If you're someone that loves the beach for the water, Key West is the place to be!