Visiting Chicago with Our Local Vegan Guide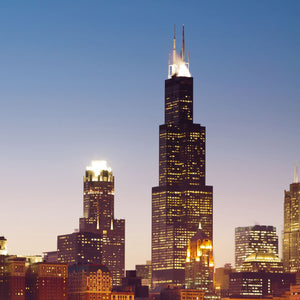 Visiting Chicago with Our Local Vegan Guide
If you ever find yourself in Chicago, consider changing up your approach to food. Look for the light, flavorful, and satisfying flavors from chefs who know how to create impeccable vegan food. Here's our vegan guide to Chicago.
The Chicago Diner is the heart and soul of Chicago's vegan restaurant scene. Its comfort food tastes just like the meaty, salty, satisfying concoctions common in non-plant-based restaurants, but with the added benefits of sustainability and animal-friendliness. Some of the Chicago Diner's most popular picks are their milkshakes—they're creamy, flavorful, and blended with your choice of non-dairy milk.
Founded in 1994 in Palm Springs, Native Foods' commitment to compassion and delicious food has never wavered. Their Chicago location is one of the most popular vegan spots in the Windy City and introduces all sorts of people to innovative vegan cuisine. Their "made-with-plants chicken"—a meat-free chicken substitute that tastes shockingly like the real thing—will fool any carnivore. Their menu is constantly changing, but a few favorites persist: try the Orange Cauliflower or the BBQ Brisket Burger, which features pulled seitan and a meatless burger patty.
The value of nonviolence has influenced Buddhist cuisine for generations. Raised in Seoul by his mother and grandmother, Amitabul owner Bill Choi was deeply influenced by Buddhist minimalist cooking and traditional Korean fermentation techniques. Although he avoids using oils and salt in Amitabul's dishes, Bill manages to infuse the creations on his ever-changing menu with enticing Asian flavors.
Veggie Grill is a proponent of the idea that vegetables can play the central role in a filling main course. All their menu items are wholesome, nutritious, and absolutely scrumptious—but you won't find any meat or dairy products in them. Veggie Grill celebrates the power of sharing food and invites all people—meat-eating or not—to try something new.
B'Gabs believes in sharing a soy-free, vegan lifestyle with others. Their menu includes raw and cooked vegan dishes, and it also accommodates gluten-free preferences. They even have baked goods and raw desserts to finish off your delectable meal.