We Stand Together 🙏🏿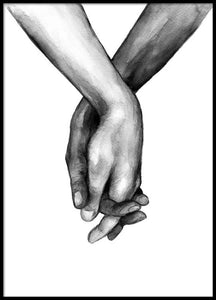 We Stand Together 🙏🏿
If you are Black and reading this, we want you to know we see the heartbreak and immense grief for the experiences of Black communities. We see you, we are here to stand with you. We urge all of our community to listen, learn, and love so loudly that it overpowers the voices of those who hate.
How Can You Support Black Communities?
1.
Diversify your social media feeds & follow new BLM accounts to constantly educate yourself! Accounts we love: -
@Syd_Stainable
- climate activist -
@IAmTabithaBrown
- vegan chef -
@ChakaBars
- the owner of
@thevegangiftshop
-
@OfficialGreyMusic
- conscious music -
@WhatsGoodBerto
- lifestyle blogger, fitness, and BLM activist -
@VeganWithMuscles
- fitness, blogger -
@T_Adams144000
-owner of
@NaturalWellnessCare
-
@ckyourprivilege
- courses, books, podcasts
2.
Have uncomfortable conversations with friends & family. You can do this in a positive, non-judgmental way that is extremely influential. It may take time, but plant those seeds!
3.
Donate to BIPOC organizations. Use the hashtag
#BlackOwned
on social media/the internet and do some research.
4.
EMPOWER OTHERS TO JOIN THE MOVEMENT. People are angry and that's 100% understandable. But empowering, educating, and inspiring others to speak up is extremely effective vs shaming and attacking.
5.
Listen to all perspectives from different Black people. It's NOT a one-size-fits-all movement, and it's extremely toxic and problematic to group all Black communities together and say they share the same opinions about this movement.
6.
Educate yourself. Buy books, listen to podcasts, and try ordering books or buying from black-owned bookstores! A few we have been recommended are:
- So You Want To Talk About Race
- White Fragility
- How to Be an Anti-Racist
- Me and White Supremacy
__________________________________________________________________________________ Anti-racism action will require self-education and actively supporting Black communities. Educating one's self on racism and White Supremacy takes work, time, and shedding layers to see the truth of what truly is going on. We can change the world's injustices through dedication, education, empowering, & action. We acknowledge and thank each and every Black person who has supported this movement to create a more equitable, peaceful world. Planet Protein stands with you for peace, belonging, and inclusion.