We Try Vegan Toothpaste: Our 3 Favorites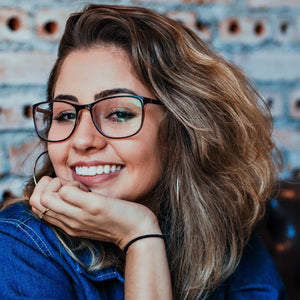 We Try Vegan Toothpaste: Our 3 Favorites
Our 3 Favorite Vegan Toothpastes
Our dedication to cruelty free, vegan cosmetics is as important at times as what we eat. After all, these products come in contact with our skin, teeth, hair, and nails. Toothpaste may be the most important of them all, considering the ramifications of dental problems and the presence of teeth cleaning in our daily routine. Check out our 3 favorite vegan toothpastes below!
Dr. Bronner's Peppermint
Dr. Bronner's has long been one of the most well-known cruelty free, organic brands in the world. Their castile soap and zany writing up and down the bottle have hallmarked this longstanding pillar of cruelty free cosmetics. Their peppermint toothpaste is no exception, and for our money might be the best pure cleanser of the three. Pro Tip: Try matching it with the peppermint soap for a full body fresh experience!
Desert Essence
Of the big brands, Desert Essence's Tea Tree Oil Mint is our favorite altogether. The brand's incorporation of superb natural dental cleansers such as neem and tea tree into their toothpaste is at the foreground of a developing niche within the industry. Other than the incorporation of exciting new ingredients, Desert Essence utilizes nothing-but-natural to finish their beautiful ingredient list.
Briut Essentials
A smaller, local brand, Briut Essentials took a page from Desert Essence's playbook and incorporated moringa into their latest toothpaste launch. Their Miracle Moringa toothpaste features several unique green ingredients built for clean, healthy teeth. Aloe vera, hemp extract, moringa, and chlorophyll all factor in for an incredibly clean, superfood reinforced brushing experience.