What's the Best Type of Vegan Protein Powder?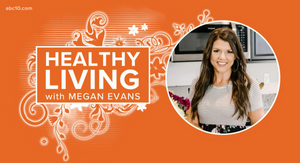 What's the Best Type of Vegan Protein Powder?
Some protein powders on the market are more harmful to your health than helpful. Curious how Planet Protein ranks on the list? See what Megan Evans, the ABC10 healthy living and nutrition excerpt, has to say about the difference between Planet Protein and other brands on the market.
Surprised? We're not. We created Planet Protein because we know those looking for a nourishing protein blend deserve better. Your morning shake doesn't need a dose of heavy metals, such as arsenic, lead and mercury. Nor does your post-workout smoothie need an infusion of pesticides, BPAs or synthetic lab-made vitamins.
If you're looking for a blend that provides whole-food nourishment, with an ingredients label you can actually understand, look no further than Planet Protein. Our organic superfood blends provide 20g protein per scoop and are made with minimal ingredients made from the Earth. No "natural" flavorings, gums, fillers or any other questionable ingredients. Why? Because nutrition should be simple – never complicated. We take pride in our vanilla and chocolate blends, which are made with love from peas, coconuts, cacao, maca, reishi mushrooms, monk fruit, Madagascar vanilla, cinnamon, pumpkin seeds, chia, quinoa and Himalayan salt.
Ditch "the other guys" and shop Chocolate Magic and Vanilla Magic now.
By Elyssa Eaton
Elyssa is a plant-based health and wellness enthusiast, and 200-hour registered yoga teacher, who spends most of her time slicing, dicing, blending and munching on colorful fruits and veggies. Inspired by a zero-waste lifestyle, Elyssa is often found out and about with a mason jar, glass straw and bamboo utensils in tow. If you're into smoothie bowls and rainbow salads, check her out on Instagram @elyssaeatonfresh.