Wycombe Wanderers: Vegan Footballers Defy the Odds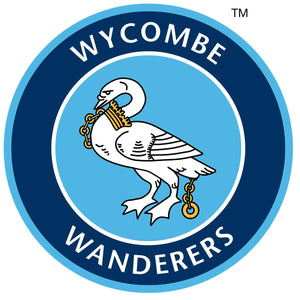 Wycombe Wanderers: Vegan Footballers Defy the Odds
Underdog Wycombe Wanderers discover veganism
Recently, our CEO, Brenden Fitzgerald (who had a very successful high school soccer career himself!) enjoyed the chance to show some South Florida hospitality to a couple "wandering" footballers on break.
Josh Parker
, and teammate
Darius Charles
joined Brenden for an evening of enlightening discussion, telling their story of triumph amidst many challenges. The Wycombe Wanderers currently sit in second place in the competitive 23 team English
League One.
Despite a lower budget than most and some of their key players, such as Charles facing potentially devastating injuries, the Wanderers persist.
The Plant Based Connection
Antiguan International Josh Parker has helped carry the team to its current state of unity. Parker has been vegan for nearly 5 years and has seen the vast benefit it has brought to his career. The Wanderers are winning with good health and positive team chemistry. Oftentimes, teams form into cliques, much like any organization might. The Wanderers are a different type of squad. Often positional groups wind up dictating many of the friendships that take place on a team, but in part through veganism and Parker's guidance, the team exhibits a collective bond from goal to goal. So much of this is shown through the meals catered by Josh Parker's fiance, who provides a vegan option that is now adopted team wide. Even the depth of conversation, the day-to-day kinship, and the moments we don't see indicate the type of bond this team has between every player and coach.
Darius Charles refused to give in
The English center back was delivered a crushing blow to his career when he was told by doctors a hip injury should force him into an early retirement. Sitting in a surgeons room, being delivered the news shocked his system to its core. Showing arthritis in his hip, his doctor reported the possibility of receiving his first hip replacement before age 40, and his third and final by age 60. Citing concerns of his young life and the quality of life Charles would face in his later years, the surgeon refused to perform the operation. Charles was faced with the task of quitting the game loved, or starting the cataclysmic cycle of hip replacements that would soon depreciate his quality of life in the coming years. For many athletes, their identity is intertwined with the game they love, and for professional players who often start playing so young, it's all they know until they retire. To be forcibly extradited from the game he loved and the identity he lived by was emotionally devastating. After delivering the troubling news in a conversation with his manager, Gareth Ainsworth, Charles made the proclamation of his return. He visited a mobility specialist who had suffered the same injuries, and began his treatment by transitioning to a vegan diet. He quickly leaned out, his body began to lighten and the excess weight he was carrying dropped off. After returning to the pitch on a truncated practice schedule, Charles has shown he has the ability to play, and stay on the field for his squad. After a win against Southend and clean sheet victory at Wimbledon, Charles seems to be managing well and playing hard, now an X-Factor to the team defense.
What's Next for the Wanderers?
With an invigorated Charles, a team brimming with good chemistry and a new wide acceptance to veganism, the sky is the limit. The team is currently 4 points behind Ipswich Town and continues to ride this wave of positive movement further ahead into the season.