5 Pea Protein Health Benefits + 2 Simple Recipes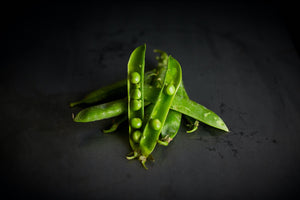 5 Pea Protein Health Benefits + 2 Simple Recipes
You've seen it listed on the ingredients panel in tons of products, including plant-based meats, frozen treats, and dairy-free milks and yogurts. It's safe to say that pea protein is extremely versatile. In fact, it's one of the most prevalent ingredients in our Chocolate Magic and Vanilla Magic protein powders – and for good reason! 
How It's Made
To create this nutrient-dense ingredient, yellow split peas are ground into a fine powder. From there, the starches and fiber are extracted to yield the end result. It's a completely plant-based source of protein that's free of the top eight food allergens, which makes it an ideal option for vegans, vegetarians and nearly any other diet. 
5 Pea Protein Health Benefits
Supports heart health
Pea protein is naturally free of cholesterol and saturated fat. In fact, it's been shown to reduce some risk factors associated with heart disease, such as high blood pressure. During a three-week study, researchers discovered that consuming 3g pea protein per day lowered systolic blood pressure by six points.
Builds muscle mass
Due to the high amount of BCAAs (branched-chain amino acids) in pea protein, the vegan-friendly option boasts some serious muscle-boosting benefits. For example, it contains L-arginine, which plays an important role in muscle building and enhancing the human growth hormone (HGH). 
Easily digestible
Since the starches and fiber are removed from the peas during the isolation process, the common gassy side effects of consuming legumes are cut out completely. Pea protein is also naturally free of the major allergens that tend to trigger digestive discomfort, such as lactose. Add a scoop of pea protein to your smoothie or oatmeal and your stomach will thank you!
Complete protein
When a protein source contains all nine essential amino acids, it is considered a "complete protein." And guess what? Pea protein is super-loaded with eight out of the nine. While it's relatively low in methionine, you can score more of this amino acid by incorporating Brazil nuts, white beans, quinoa, tofu and brown rice into your diet
Keeps you fuller longer
One thing is certain: Incorporating protein into your meals keeps you satiated for a longer period of time.One study found that consuming 20 grams of pea protein powder 30 minutes before eating pizza suppressed the appetites in young healthy males and reduced their average calorie intake by 12 percent. This shows that pea protein is quite effective for curbing those midday cravings. 
You may be wondering, "Can peas really give me gains?" It's easy to think that despite all of the health benefits, an animal-based protein (such as whey or casein) would far outweigh a plant-based protein source. But that couldn't be more false!
Pea protein's rich BCAA content is comparable to whey. Around 20 percent of the amino acids in pea protein are BCAA, compared to 25 percent in whey protein. One study shows that participants who supplemented with pea protein increased bicep muscle thickness at the same rate as whey protein users. Since both forms of protein can yield the same result, we recommend saying "no way!" to whey, and reaching for cruelty-free, pea-based protein powders.
2 Simple Pea Protein Recipes
Try this protein-packed coffee to vitalize your grand rising. It's made with three simple ingredients you most likely already have on hand!
Made with fresh berries, bananas, nut butter, one not-so-common smoothie ingredient and a scoop of Planet Protein Magic Vanilla, this recipe is a delicious way to greet the day.
Have you tried our new protein flavor yet? If not, here's everything you need to know about our new Vanilla Magic protein powder.
Kelsey Kryger
Bio:
Kelsey Kryger is a freelance writer and social media manager as well as a certified fitness professional. She believes that plants and movement are the best medicine.
Medium profile: https://medium.com/@kelsey_kryger
Newsletter: https://mailchi.mp/ac6e39d51493/medium
Instagram: https://www.instagram.com/kelseykryger/