Chocolate Magic: Save animals, plant trees, and heal the planet with every bag.
100% Organic, Vegan, & Gluten Free
Chocolate Magic 22g of Protein
Vanilla Magic 20g of Protein
25 servings per bag (4 tbs = 1 scoop = 1 serving)
BCAAs — Full amino acid profile
100% of your daily B12 requirement

Zero Sugar. NO natural flavors, sugar alcohols,
How To Use The Magic
The Planet Fam uses our protein magic in many different ways. Whether you want to add it to your shake, morning oats, or smoothie, there's many ways to use the magic.



Planet protein is made with 9 Organic Ingredients
Planet protein is made with 9 Organic Ingredients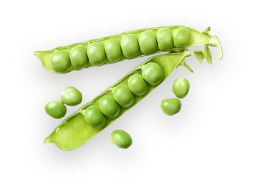 ORGANIC PEA PROTEIN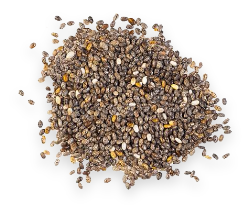 Organic Chia Protein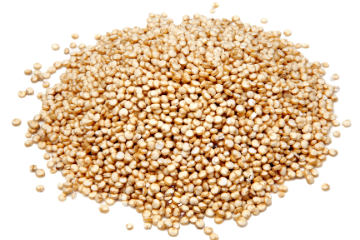 Organic Quinoa Sprouts

Organic Full Spectrum Stevia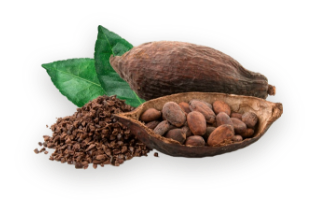 Organic Cacao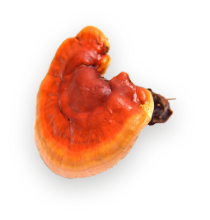 Organic Reishi Mushroom

ORGANIC COCONUT MILK POWDER
Himalayan Pink Salt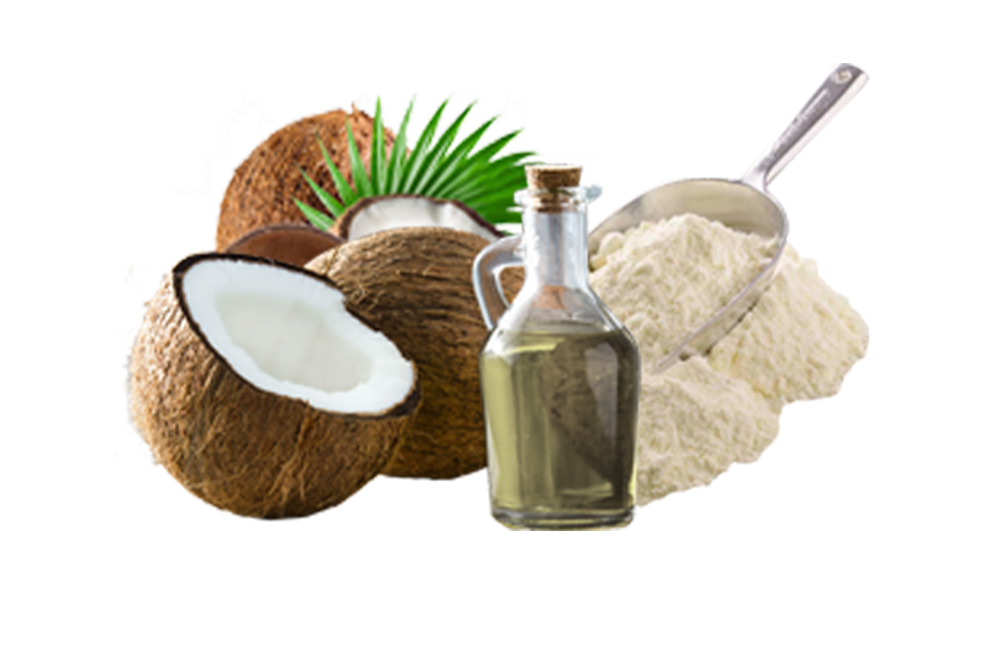 ORGANIC COCONUT OIL POWDER
Nutrition Facts
Nutrition Facts
| Serving Size | Approx. 2 scoops (36.29g) | %DV |
| --- | --- | --- |
| Servings Per Container | 25 | |
| Calories | 140 | |
| Total Fat | 4g | 5% |
| Saturated Fat | 2g | 10% |
| Trans Fat | 0g | |
| Cholesterol | 0mg | 0% |
| Sodium | 290mg | 13% |
| Total Carbohydrates | 3g | 1% |
| Dietary Fiber | 1g | 4% |
| Total Sugars | 0g | |
| Protein | 22g | |
| Calcium | 50mg | 4% |
| Iron | 7.8mg | 43% |
| Potassium | 120mg | 3% |
| Vit. B12 (as Methylcobalamin) | 3.2mcg | 133% |
| Magnesium | 30mg | 7% |
| Zinc | 1.7mg | 15% |
Your Questions Answered Here!
Planet Protein Inc. is a vegan nutrition company founded in April 2016 by Brenden Fitzgerald, a former USMC infantry leader and overnight vegan. His goal was to provide an active lifestyle product that took into account both the health of our community and of the planet.
"Planet Protein answers the global call for transparency in our food, sustainability in our practice, and ethically sourced clean nutrition."
Every time you sip you do a little more to preserve our planet.
To contribute to the restoration of our planet's precious forests, for every bag sold on PlanetProtein.com we will contribute one tree to global reforestation efforts spearheaded by One Tree Planted, our ally making the world greener every day.
Every day spent living entirely plant based spares an animal from a cruel fate at the hands of factory farmers. A full bag of Chocolate Magic exceeds the average daily calorie requirements for most people, therefore replacing more than a day's worth with cruelty free nutrition!
1 Bag saves 1 Animal
We've heard and seen greater awareness regarding the presence of metals such as lead, cadmium, mercury, and arsenic in many food products. This includes runoff concerns for ingredients such as cacao and pea protein. Concentrations of heavy metals have been known to be found in organic, raw ingredients such as cacao and pea protein.
We took notice and took action, shutting down production and putting Chocolate Magic through the most rigorous testing processes available. Heavy metals in food can cause a widespread host of health issues, including death in extreme quantities. We're thrilled to report that Planet Protein is as clean as they come! Especially when compared to some major brands cited by Consumer Reports
For even more info, check out our Guide to Heavy Metals!
In both our personal and professional lives, Planet Protein's squad embodies a lifestyle conducive to our brand message. CEO Brenden leads the way with a daily commitment to a highly sustainable lifestyle, educating others along the way!
Vitamin B12 is the only key vitamin required in supplement form to optimize a plant based diet. It's important for everyone to ensure adequate B12 intake, but thanks to soil depletion and modern sanitation it isn't as easy as it once was to get the B12 you need.
We've taken care of that! Each serving of Chocolate Magic contains 100% of the highest quality B12 available, saving you the money and the hassle of shopping for it separately.
Our shelf life for our protein powder is 24 months. Chocolate Magic and Vanilla Magic have a "use by" window of 2 full years.
Natural Flavors are the concentrated derivative that lends flavor to an organic source, such as vanilla, chocolate, or peanut butter. These natural flavors are legally permitted to encompass over 100 ingredients in a small bottle, of which ALL fall under the "natural" moniker. Ingredients could include animal products, be sourced from potential allergens, or worse, be a detriment to your long term health.
Planet Protein is committed to innovating a full line of products in the years to come without ever compromising to include unnatural preservatives, or bogus flavors.
We're serious about our planet, and we will never cut corners. Palm oil is the ultimate corner cutter. It's a cheap, unhealthy, highly processed oil whose industry presence is a direct affront to human rights, animal welfare, and environmental stewardship. Palm oil is one of the foremost plagues our planet is currently enduring.
We currently ship to you directly through this website!
Planet Points are our spiffy way of titling our rewards system. We offer Planet Points in exchange for purchases, birthdays, signup, referrals, and through our new Recycling Program. Just create an account and you're off to earning! Sign me up!
Our handling time is 1-3 days prior to shipment. Purchases made after 5PM EST will enter the process the next business day.
We use a tiny pinch of salt to balance the flavor profile of our formula. We looked into our options and studied the science behind the pros and cons of each variety. Himalayan Pink Salt is primarily sourced from the Khewra Salt Mine, a major industry in the nation of Pakistan. It is a treasured commodity and source of pride for the Pakistani people.
Himalayan Pink Salt is mineral dense, deriving its distinct beautiful color from these rejuvenating compounds. It is less pure sodium chloride than sea salt, and is not counted among the 90% of table salts containing microplastics!
Reishi Mushrooms are one of the most powerful superfoods on the planet, and a staple in the satchel of Chinese healers for thousands of years. They're also known locally as the "Mushroom of Immortality" for its incredible benefits on the immune system, blood pressure, cholesterol, and mental stress. This is a do it all adaptogen that pairs perfectly with cacao and deserves its place as the star superfood of our very first vegan protein powder.
About a year into our existence we started getting really serious about shifting Planet Protein towards a low impact, zero waste direction. We dug deep, learning everything we could about the wrappers we use, the alternatives that were available, and the challenges that face both choices. We learned that the pros of cellulose based bioplastics were not sufficient enough to outweigh the significant cons, and in some cases were much worse than what we were using already.
The best answer we had was to turn to the best part of Planet Protein – you! We created our zero waste recycling program to close the loop on our wrappers and bags while rewarding you for doing your part. We take your empties back, send them to specialty recyclers, and send Planet Points your way!
Why are Planet Protein products Gluten Free?
Gluten is the protein-rich portion of cereal grains, especially in wheat. Gluten is what gives raw dough its flexibility and tension. Many consumers are gluten intolerant, with many more suffering from Celiac Disease, an autoimmune reaction to the consumption of gluten.
While gluten may generally be harmless to most, utilizing it in our recipes is completely unnecessary. By bringing gluten into our formulas we'd alienate people who would benefit tremendously from the presence of a gluten free option that meets our standards.
In order for us to continue innovating and procuring shipping materials that reflect our values and reduce waste, We charge shipping based on location, weight, and purchase price. Our shipping rules are as follows:
Domestic orders under $150 are charged shipping. Domestic orders over $150 ship FREE! International Orders are charged by location & weight. (please note: customs & duties fees are charged to the receiver according to specified import laws.)Handling fee: $.25cents per order
We have gone back and forth with bioplastics many times, and we have decided not to use them here at Planet Protein. Instead, we have created an internal zero-waste program where our customers send our packaging back to us (ex: empty Chocolate Magic bag) and we partner with a company that turns the packaging into desks, chairs, flooring, etc.
Some might wonder why we do not use backyard compostable packaging! We have not found a reputable company that is organic and transparent. Many backyard compostables are sprayed with pesticides, soaked in acids, or contain other harmful chemicals. These chemicals are not good for human health or the planet. We would LOVE to have packaging that is backyard compostable, but we will always remain transparent to our customers and guarantee no pesticides, plastics, fungicides, herbicides, GMOs, toxic heavy metals, or anything harmful in our superfood protein powders.
We are continuously on the lookout for the most sustainable packaging & open for ethical recommendations if our Planet P fam comes across any! We are currently in communication with an innovative company that is creating the most sustainable packaging on the market… but it won't be out for a few years. Until then, we will continue to evolve & do our best while staying morally consistent as possible.
Our carbon neutral, post-consumer shipping gets you your package safe and sound! We either use kraft boxes with eco-paper tape or post-consumer mailers. Paper inserts included in each package are post-consumer and printed with vegan soy ink.
We take great pride in our eco-practices, and we are constantly on the look out for the most sustainable way to ship to you.
If you don't like the Chocolate Magic, we have a money back guarantee policy! However, due to being a small business, we require a restocking fee of $10 for 1 bag and $20 for orders of 3+ bags. The shipping charges to restock, redistribute, or reallocate/ waste is also charged in the refund. Thanks for your consideration and small business support!