Cart
0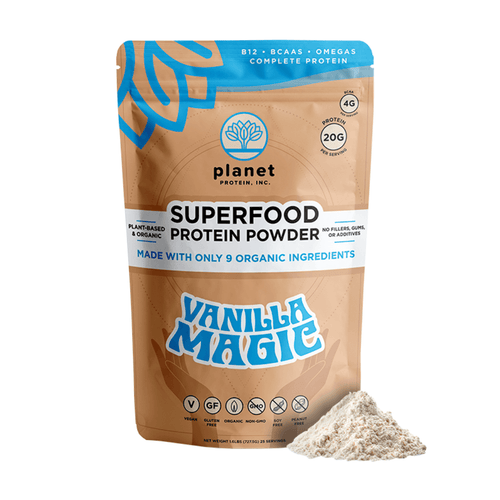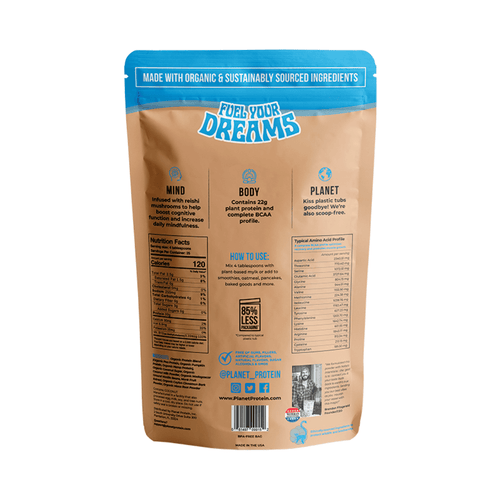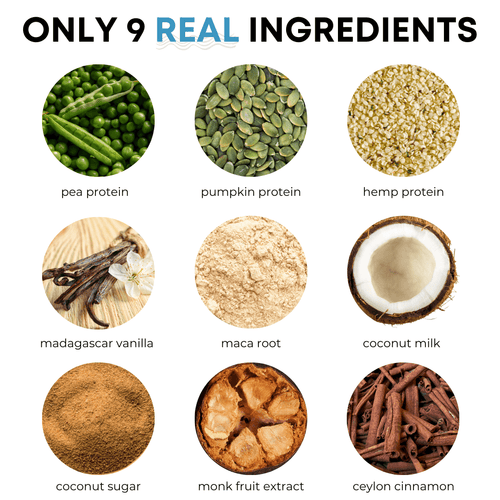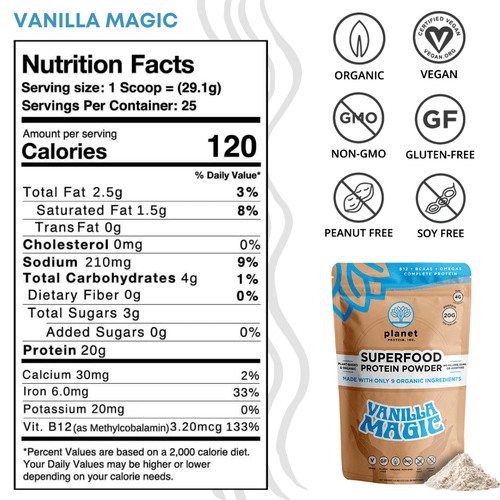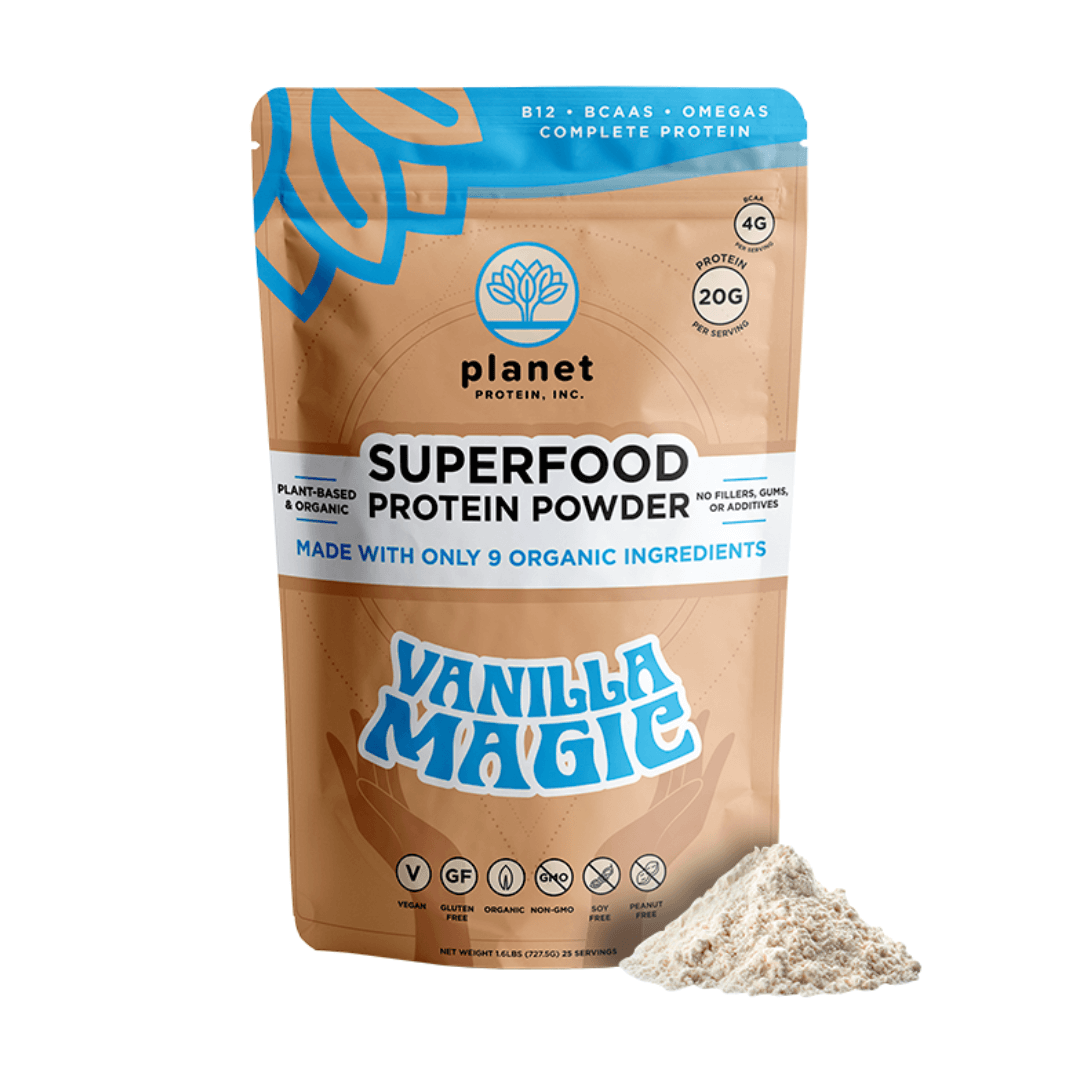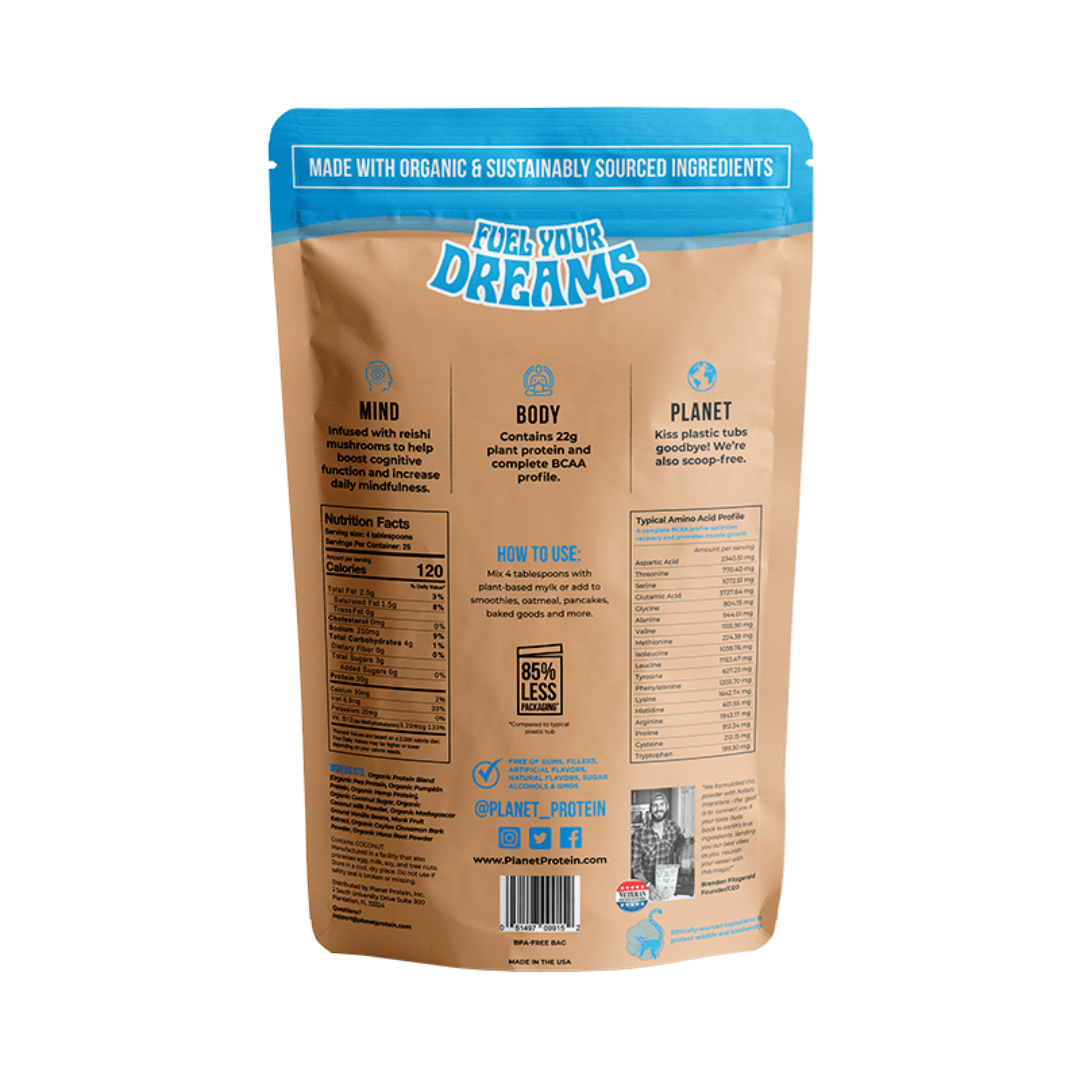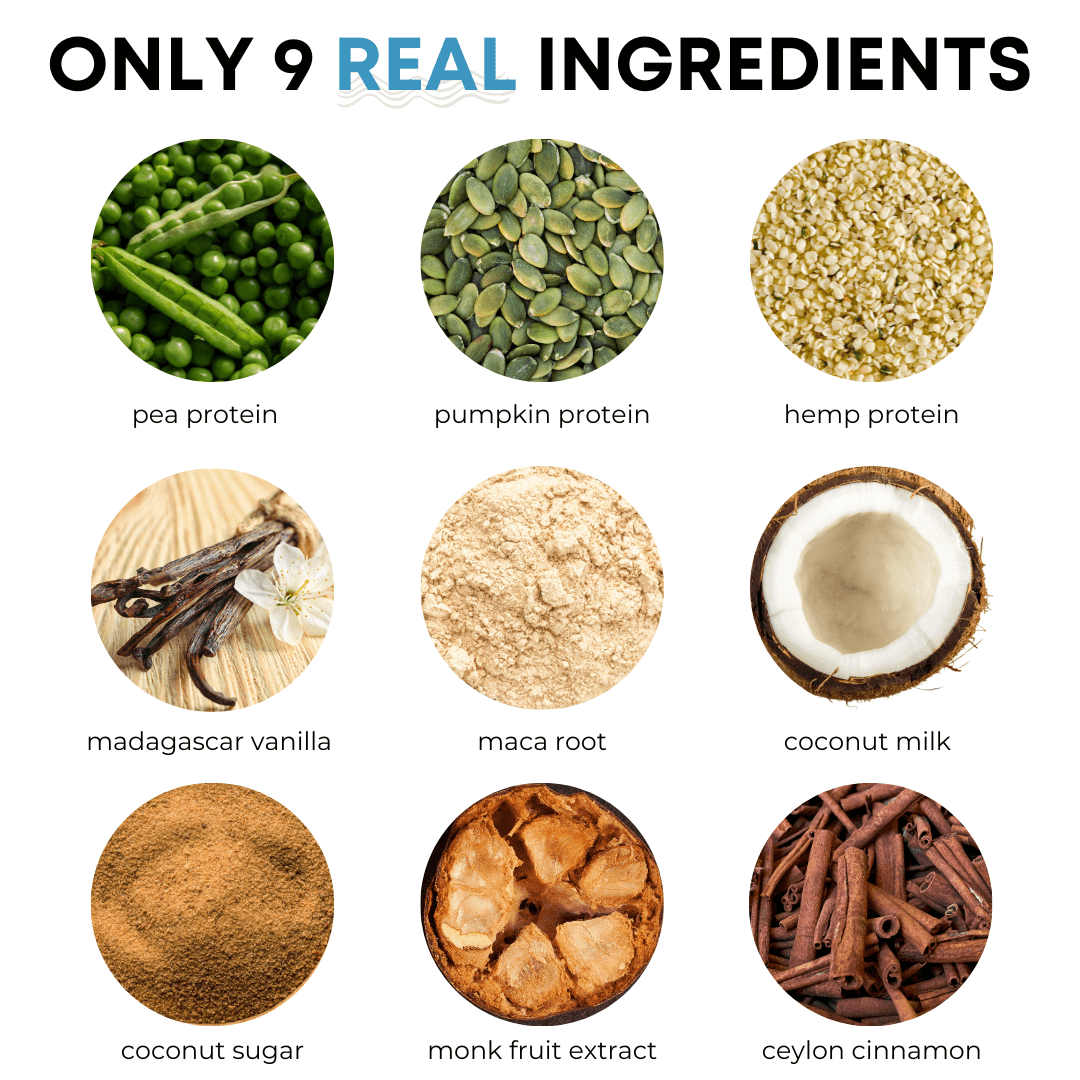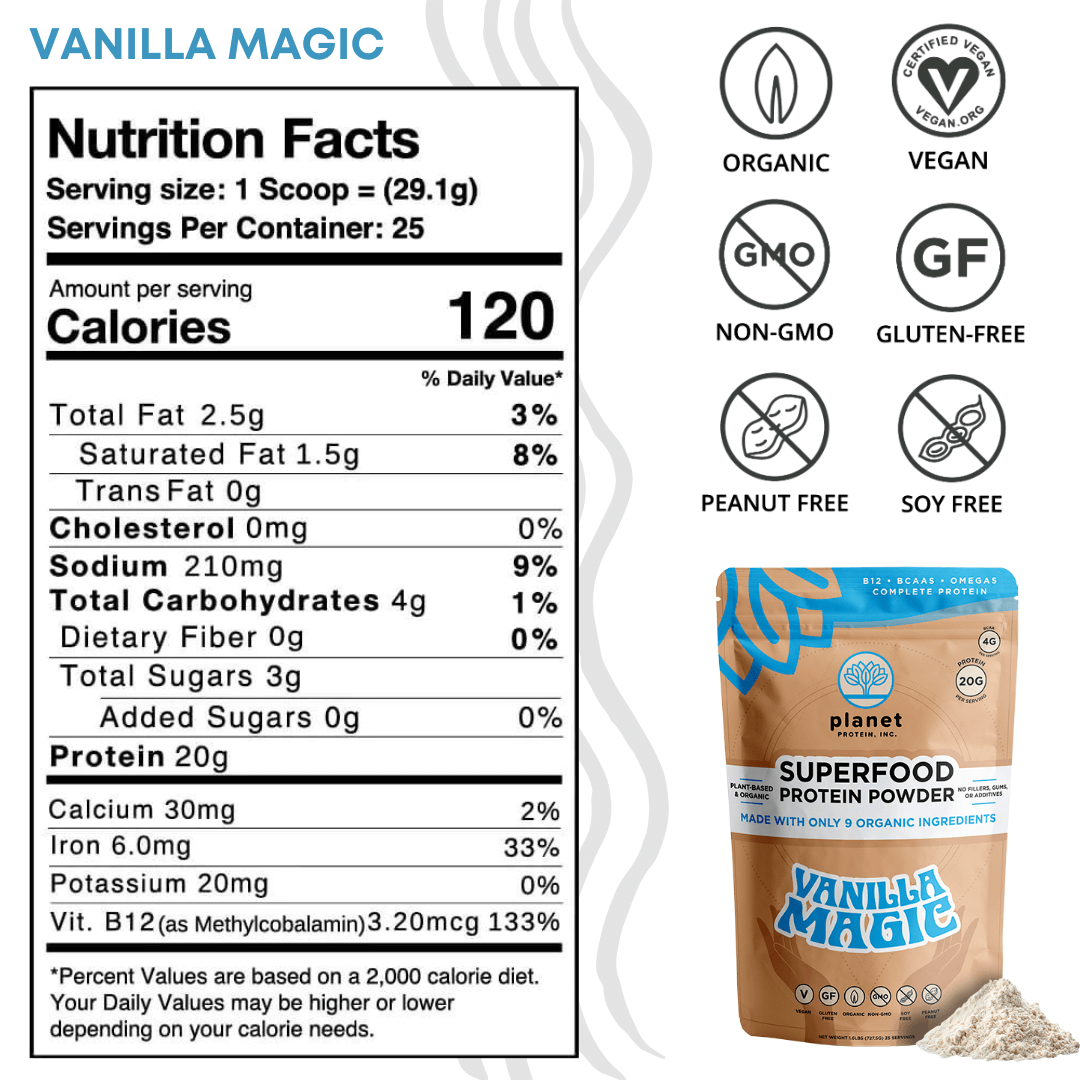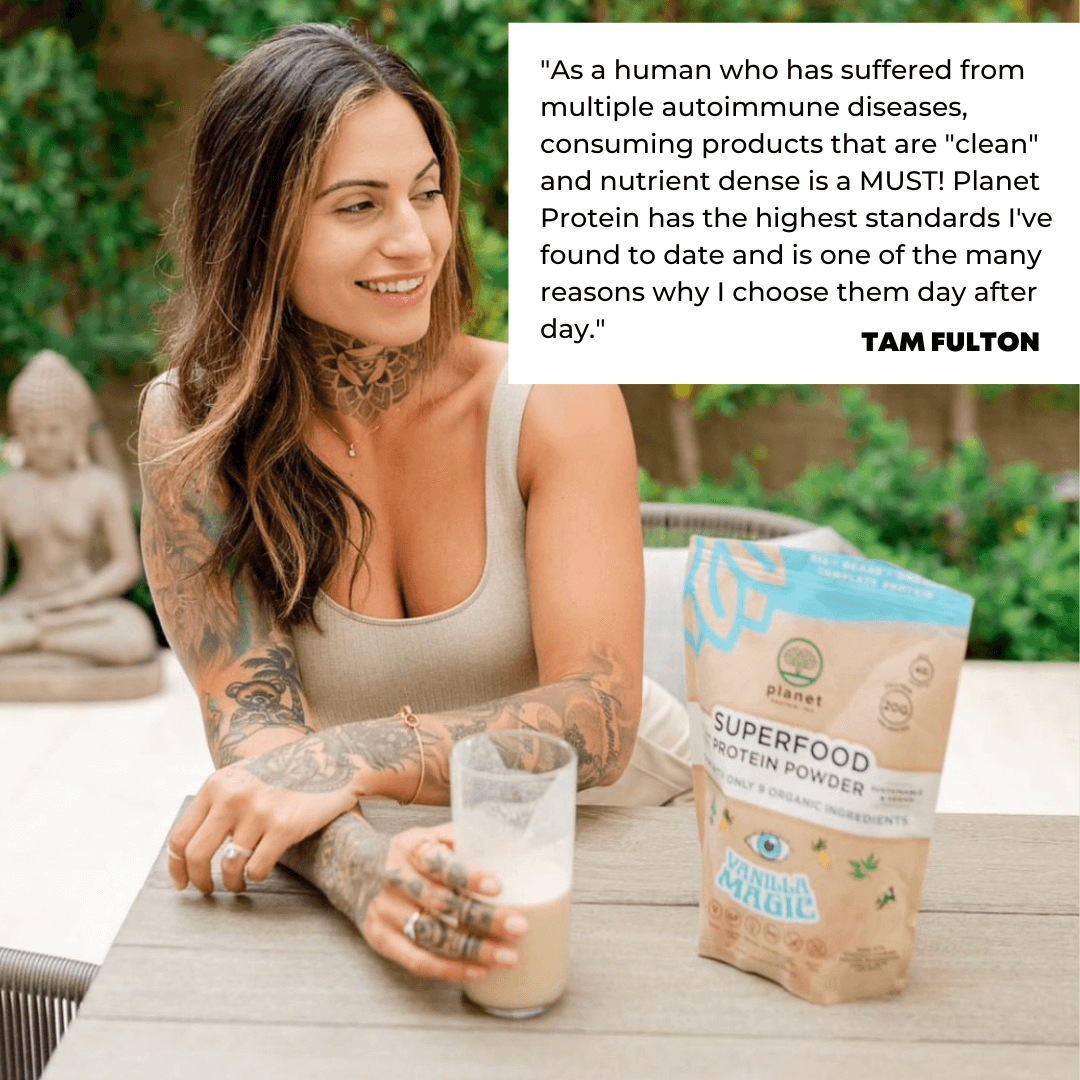 All-in-one protein shake made with 9 organic ingredients
Tastes AMAZING! Clean ingredients without added junk.
Sourced safe & sustainably
no more bloating or weird aftertaste.
Per Serving(25 servings/bag $2.88/serving)
25G PROTEIN
0 B.S.
9 Organic Ingredients
*Orders ship this December.
Organically Grown Ingredients
Heavy Metal/ Third Party Tested
Complete Protein/ Amino Profile™
How we've helped
Thousands

of Planet People regain their health & power



Dasha
Training & Nutrition Coach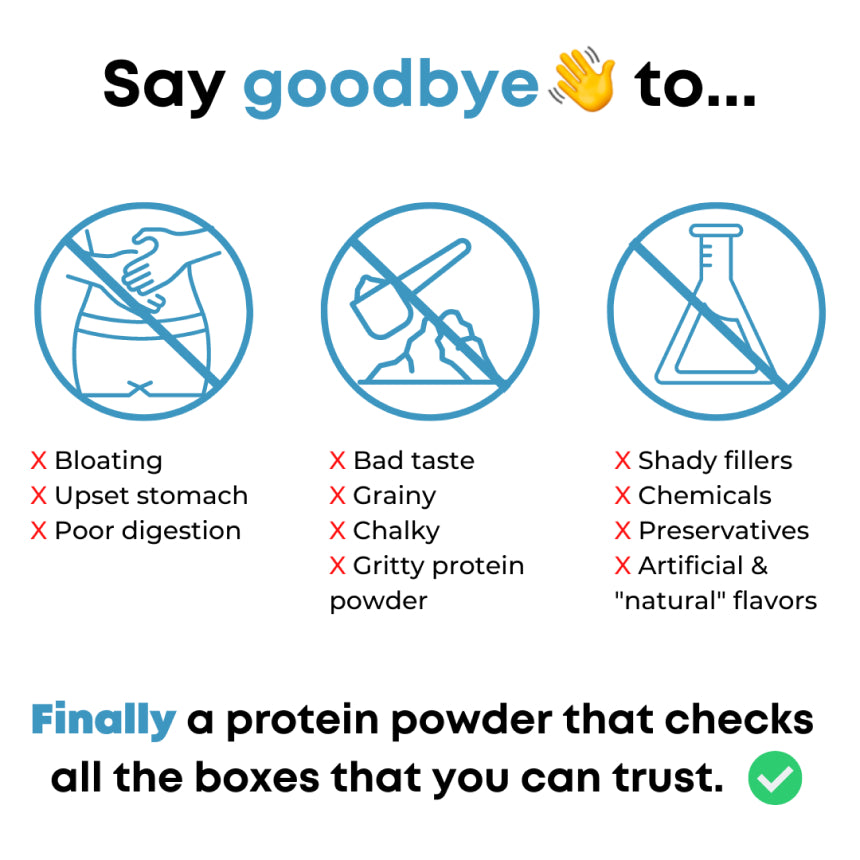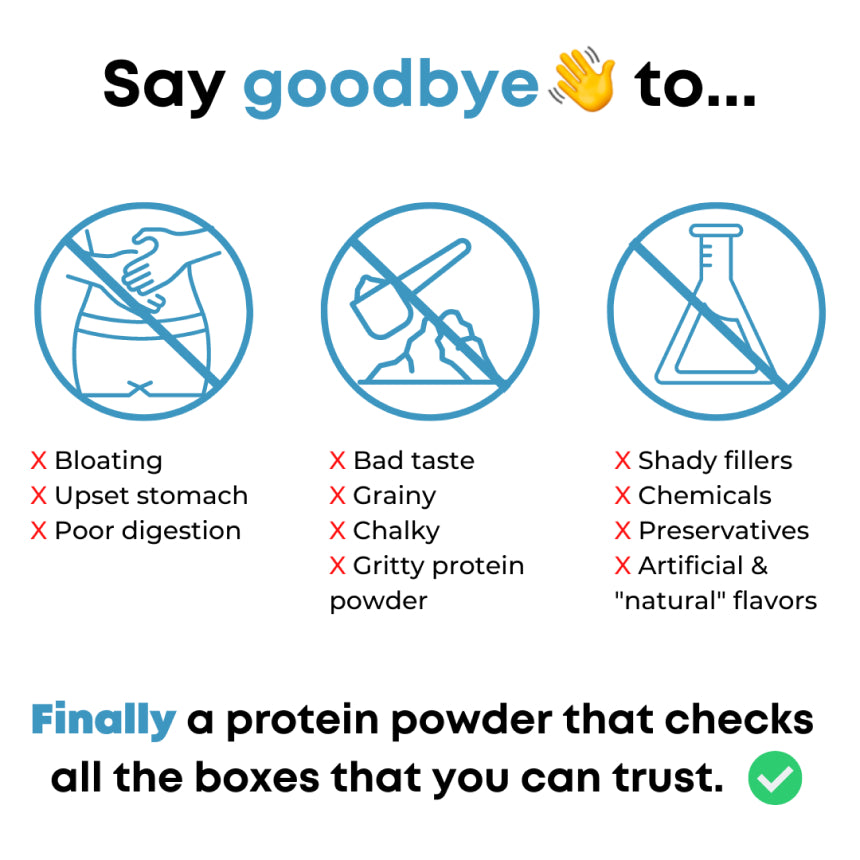 What's in Planet Protein?
Easy to digest, keeps you fuller, decreases belly fat, energizes workout, high in BCAAS, helps keep your body in muscle building state throughout day
Assists metabolism, high in fiber, weight loss friendly, Source of magnesium
Reduced inflammation, increases energy and mental acuity, repairs muscle tissue and accelerates muscle growth, regulates choleserol level, weight loss and digestion, strengthens hair and scalp
Organic Madagascar Vanilla Bean
Prevent breakdown of cells and tissues and boost regrowth, helps boost immunity, reduces anxiety, aids in digestion, lower cholesterol levels, help reduce agin skin, supports weight loss.
High in vitamin C _ good source of iron, boosts lobido, can help balance hormones + increases fertility, boosts mood, boost athletic performance and energy levels, supports learning and memory, fights free radicals, supports cardio health by reducing blood pressure
Relaxes muscle and nerves • reduces inflammation in joints • contributes to strong healthy bones • is dairy free • aids in digestion and relieves constipation • rich in magnesium • contains lauric acid, which helps fight off some viruses and bacteria
Helps to promote weight loss • monk fruit mogrosides are high in antioxidants, which protect the body from tissue damage • feeds healthy gut bacteria and promotes gut health • aids in relief from seasonal allergies • monk fruit contains vitamin C • increases heart health • adds sweetness with less calories while increasing nutrient intake
Rich in fiber and phytonutrients
rich in antioxidants • helps Increase satiety to aid in healthy weight loss/maintenance • can help to lower blood sugar levels• adds sweetness with minimal calories • a natural anti-inflammatory food • can help increase insulin sensitivity • reduces the risk of heart disease • aids in neurological health • a natural anti-fungal

Choosing a selection results in a full page refresh.
Press the space key then arrow keys to make a selection.
Use left/right arrows to navigate the slideshow or swipe left/right if using a mobile device